From Dr Disrespect to Amouranth, These Were the Most Prolific Twitch Bans of 2020
Published 12/25/2020, 1:21 PM EST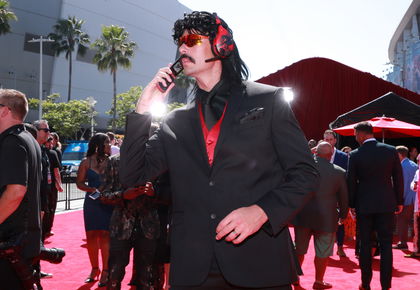 ---
---
Live streaming platform Twitch has always been adamant about its community guidelines and terms of service. Time and again, its decisions to ban huge streamers like Dr Disrespect and xQc have surprised fans around the world. While a majority of these bans didn't last long and are now just hilarious memories, some have been career-changing for the affected creators.
ADVERTISEMENT
Article continues below this ad
Here are our top picks for the most prolific Twitch bans of 2020:
Dr Disrespect and his mysterious Twitch ban
ADVERTISEMENT
Article continues below this ad
With over 3 million followers and several streaming awards to his name, Dr Disrespect was the biggest name on Twitch. Regardless, the platform permanently banned him on June 26, 2020.
Despite the popularity of the Two-Time, Twitch didn't disclose the reason behind the ban.
Its official statement read, "As is our process, we take appropriate action when we have evidence that a streamer has acted in violation of our Community Guidelines or Terms of Service. These apply to all streamers regardless of status or prominence in the community." 
Ever since then, fans have been brainstorming theories regarding the reason. However, their efforts have been rather futile, and Doc's departure from Twitch still remains a mystery.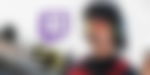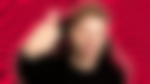 From stream sniping to Gorillas, xQc had some unusual reasons for getting banned
Unlike Dr Disrespect, the gaming community very well knows the reasons behind xQc's several bans. Most recently, he stream sniped fellow creators at Twitch Rivals 2020 for "entertainment". Unsurprisingly, Twitch handed him a seven-day ban under the banner of 'violation of player conduct rules'.
While the latest ban was certainly xQc's fault, his previous bans had resulted from reviewing some explicit content on the internet. Twitch banned him in February 2020 for watching a clip that contained nudity, and again in June 2020 for watching a clip that showcased two gorillas mating.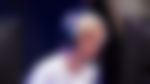 Neymar Jr. faces a ban for leaking information
Twitch expects its creators to be careful regarding personal data while streaming. However, Brazilian soccer star Neymar Jr. revealed fellow player Richarlison's contact number live on his stream. To make things worse, he leaked the number intentionally and even joked about the matter later.
While Richarlison himself took the joke sportingly, Twitch temporarily banned Neymar for violating the platform rules. Currently, he has over a million followers and has been fascinating fans around the world with his unbelievable CS: GO skills.
S1mple and his rocky relationship with Twitch
Oleksandr "s1mple" Kostyliev is arguably the best Counter-Strike: Global Offensive player in the world. While he boasts a plethora of achievements in his CS: GO journey, his streaming career on Twitch has been tainted with four bans.
The most recent ban came around in November 2020, as S1mple allegedly used some inappropriate words while streaming. In his defense, the CS: GO professional claimed that he was tricked into saying those words.
It's funny that I get banned for aggression towards a person that says the word "Pidor" and specifically tries to ban me on the platform and I try to condemn him for this and say the forbidden word because I have a negative attitude towards it (because of rules)

— Sasha (@s1mpleO) October 30, 2020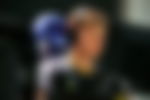 Amouranth shows an inappropriate image by accident and gets banned for it
A viewer tricked popular cosplay and lifestyle streamer Amouranth into displaying an inappropriate image live on stream. Unlike xQc, she quickly ended her stream and put down the VOD; however, Twitch still banned her for violating the content guidelines.
Amouranth later claimed, "Twitch said that if something pops up on your screen now, as long as you end the stream and delete the VOD, and delete the clips, then you're fine. So it should be okay."
ADVERTISEMENT
Article continues below this ad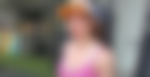 Along with Amouranth and xQc, several other creators have fallen prey to such trolls. ADVERTISEMENT
Article continues below this ad
Did you see anticipate any of these bans beforehand or 2020 was a year of surprises for you too?