From Roger Federer to Andy Murray – Andy Roddick Ranks The Worst Hairstyles Ever
Published 05/16/2020, 11:34 AM EDT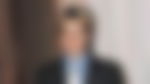 ---
---
A lot of fans would expect tennis players to stick to their game and continuously do what they are good at. However, time and again, there are some tennis stars who like to experiment with the way they look on the court in order to be noticed for more than just their obviously good tennis skills.
ADVERTISEMENT
Article continues below this ad
While many times it leads to some really fun looks, it sometimes leads to such atrocious looks on the court that it becomes a PR disaster. A hairstyle is one such aspect of your look which won't be praised much on a tennis court if it is good. However, if it goes bad, you can expect a good amount of trolling on the internet and the tabloids.
Andy Roddick was asked by Tennis Channel commentators Brett Haber and Jimmy Arias to rank some of the worst hairstyles ever from best to worst. This also included his own entry when he had decided to sport spikes. Let's find out his rankings.
ADVERTISEMENT
Article continues below this ad
5. Goran Ivanisevic's Topknot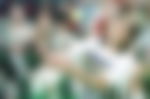 While many would call this experiment gone wrong the worst in any list ever made, Andy Roddick thought that this was the best among the given choices. That gives you an idea of how bad the other ones were.
The reason he decided to let Goran go easy was that he thought that he put the least amount of effort. If you spend time on getting a hairstyle and then mess it up, that's obviously more embarrassing. As per Roddick, Goran Ivanisevic is just one rubber band away from that becoming a neutral look.
He believed that was still pardonable when compared with the other looks. Let's delve into the other ones. You are in for some shockers.
Know More – "I'm So Bad With The Right Hand" – Rafael Nadal
4. Andy Murray's Mop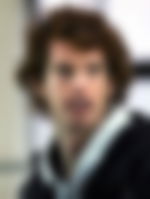 This certainly takes the cake when it comes to a hairstyle being a childish mistake. He might have thought that the messy hairstyle might give him a cute carefree look.
"Murray at that point of his career, he looks pretty young. He probably couldn't afford a haircut at that point…It's forgivable."
That's some sound reasoning right there. However, nothing forgives the messy mop! Let's find out the next entries.
3. Andy Roddick's Spikes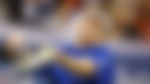 Roddick decided to rank himself third. While his spikes are certainly a bit overwhelming, Roddick thought that there were people on that list who have done worst.
"People were making fun of me. I would do terrible, terrible things to have that look back, right now," said Roddick about himself.
Andy Roddick would also refer to his balding issues. That's why he would want that hairstyle back now. The fact that so many people made fun of it back then was immaterial for him at this point.
2. Andre Agassi Mullet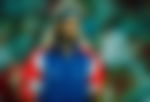 Agassi was always known for his absurd dressing choices. He would often go against the grain even if it meant going with some dark neon.
As per Roddick, Agassi had written about this haircut in his book. It would have obviously meant that the impact of this hairstyle on him would've been pretty bad. With him facing balding issues later, fans would love if he sports a wig like that which he is known for.
The top rank when it comes to the worst hairstyle sported by a tennis star went to Roger Federer. Roddick believes that the reasons were fairly obvious considering how atrocious it was for him.
Roger Federer's Blonderer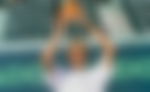 Roger Federer had uploaded his picture with his blonde hairstyle a few days back on Instagram. It received a lot of funny responses.
"I think that's a bad look for Roger," Roddick said. "He didn't need to do that. I had to do mine. I thought mine was coming off at that point."
He further added –
ADVERTISEMENT
Article continues below this ad
"I want to go with Roger last. There is just no reason why he had to do something that stupid to his hair."
There were certainly some tough choices there. However, Andy Roddick got it pretty much right. What would have been your rankings?
ADVERTISEMENT
Article continues below this ad