From The Last of Us to The Witcher 3, These are the Top 10 Games Of the Decade for PlayStation, Xbox and PC
Published 12/31/2020, 9:07 AM EST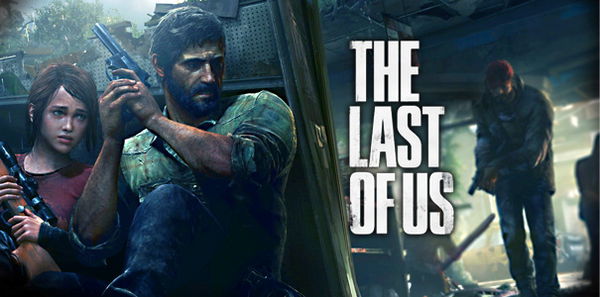 With 2020 coming to an end, the gaming community also bids its farewell to arguably the best decade of gaming. While games like Red Dead Redemption, Call of Duty Black Ops marked this decade's beginning, The Last of Us 2, DOOM Eternal, among others, made sure that it ends on a perfect note.
ADVERTISEMENT
Article continues below this ad
Even though there's a plethora of brilliant games that released from 2011 to 20, some certainly stood out among the rest. Considering that the platforms on which these games released played a huge roll in their success, we have divided our top picks across PlayStation, Xbox and PC.
Best PlayStation games of the decade
ADVERTISEMENT
Article continues below this ad
It won't be an understatement that PlayStation has the best exclusive titles across all the gaming platforms. Here are some titles that not only made a huge name for themselves, but further added to PlayStation's popularity:
God of War IV (2018)
Developed by Santa Monica Studios, God of War IV showcases the journey of Kratos as he takes up the role of a father and a mentor. With a great story, beautiful graphics, and nerve-wrecking combat, it is no surprise that the game bagged several awards since its release. Just to name a few, these include:
The Game Award for Game of the Year- 2018
The Game Aware for Best Game Direction- 2018
BAFTA Games Award for Best Game- 2019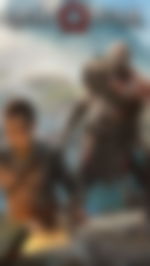 Uncharted 4
While the debate around the best Uncharted title will continue for years to come, we believe that Uncharted 4: A Thief's end deserves the top spot for this decade. The success of Uncharted 2 had redefined the ways people looked at games. However, Uncharted 4 not only lived up to the expectations, but provided the best ending to the series.
Let alone its breathtaking graphics, storytelling, and multiplayer mode, Uncharted 4's epilogue has its own fandom.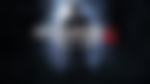 The Last Of Us
It is hard to imagine how Naughty Dog created this masterpiece while working on Uncharted 3 simultaneously. The authenticity with which The Last of Us depicts the life of Joel, Ellie, Tess, and others, compels the player to empathize with the characters. The game has a unique way to showcase human behavior, and our ability to love and to lose.
It is one of the, if not the best game ever made for the PS4.
Over the years, it won 62 awards out of 89 nominations. These awards range across different categories like Action & Adventure, Artistic Achievement, Audio Achievement, Best Game, Game Design, Multiplayer, Music and Story, among others.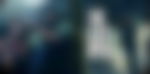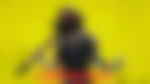 Best Xbox Games of the decade
Even though Xbox could not compete with PlayStation's huge number of exclusives, it still proved the importance of quality over quantity.
Halo: Reach
A conversation about Halo Master Chief's collection is incomplete without Halo: Reach. The game not only fulfilled its role as a prequel, but set new benchmarks for story writing and multiplayer across the gaming industry.
Launched in 2010, it is still ranked as one of the best game in the entire series. It even bagged the VES Award for Outstanding Real-Time Visual Effects in a Video Game.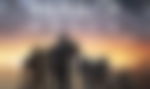 Sea of Thieves
Sea of Thieves released in 2018, but is still topping the sales charts in 2020. Players can explore a vast open world that comprises mysterious islands, ships, and artefacts. There's a plethora of activities for players to discover and explore, and that explains the game's massive success over the years.
Halo 5: Guardians
Another Halo title to mesmerize gaming fans around the world was Halo 5: Guardians, primarily owing to its great multiplayer mode. Even though Halo 5: Guardians could not offer a campaign mode as good as its prequels, it did its fair share by significantly adding a brilliant game to the Halo series.
Critics often termed Halo games as bad-looking; however, Halo 5: Guardians had drastically improved graphics to break this stereotype.
Best PC Games of the decade
The Witcher 3: Wild Hunt
One of the biggest contributors in the hype around Cyberpunk 2077 was the success of Witcher 3. CD Projekt RED also solidified its place as one of the best developers in the world following this game's release.
The Witcher 3 began its journey with The Game Award for Most Anticipated Game and went on to bag the awards for Game of The Year and Best Role Playing Game.
The game has a critically acclaimed storyline that comprises interesting side quests along with the main missions. It is a must try not only for RPG fans, but anyone who would like to explore the genre.
GTA 5
With titles like GTA: San Andreas and GTA 5 itself, Rockstar Games has successfully developed one of the best action-adventure game series of all time. The fact that GTA 5 released in 2013, and is still one of the biggest games in the world, is enough to prove the game's dominance in this decade.
With over 10 million sales on its first day, it still holds the world record for the best-selling game within 24 hours of release.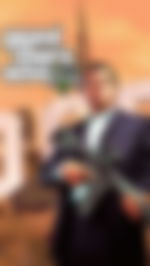 Fortnite
If there is one game that needs no introduction in this list, it is Fortnite. Over the years, Epic Games' battle royale game has changed the definition of games altogether by reaching heights of popularity that no one ever anticipated.
It has collaborated with the biggest brands and entities, inside and outside of gaming. After winning this decade, Fortnite is all set to continue its success in 2021 with revolutionary innovations in its Creative mode.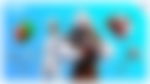 ADVERTISEMENT
Article continues below this ad
CS: GO
Along with a huge user-base of casual players, CS: GO arguably has the biggest competitive scene in the gaming industry. Some of the most successful Esports athletes in the world owe their success to the game.
ADVERTISEMENT
Article continues below this ad
Along with its authentic graphic design, it introduced the fun 5v5 competitive game modes to FPS games. Even though rivals like Valorant are pacing their way up the sales charts, they will never be as impactful as CS: GO.