From the Vault: A Look Back at the Longest Match in the History of the US Open
Published 08/17/2020, 12:06 PM EDT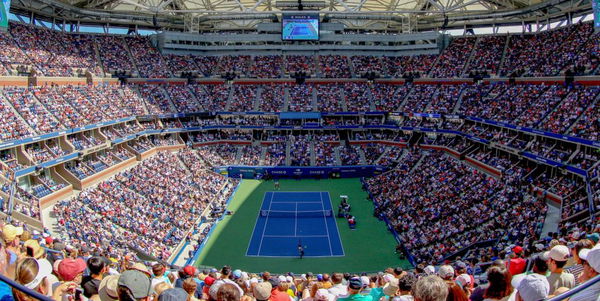 ---
---
We see numerous records break every year at the US Open. There are some records that players often break, like the number of aces over the tournament, the longest rally ever at the event, or players surpassing each other for the number of titles. Then there are those that are difficult to overcome. One such record is of the longest match in US Open history which has stood for almost 30 years.
ADVERTISEMENT
Article continues below this ad
Edberg-Chang masterclass at the US Open
28 years ago, Stefan Edberg and Michael Chang played in the longest match in US Open history. It was their semi-final at the 1992 US Open which lasted five hours and 26 minutes. Edberg came in as the defending US Open champion and faced a 20-year old Chang, already a Grand Slam champion.
ADVERTISEMENT
Article continues below this ad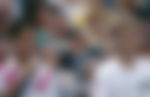 Edberg came into the match seeking redemption over Chang. The American youngster had beaten Edberg in the 1989 French Open final as a 17-year-old for his only Grand Slam title. The French Open remained the only major title that Edberg never won, denying him a 'Career Grand Slam'.
Chang once again started with the upper hand over Edberg, winning the first set 7-6 (3). From the very beginning, the match had some great rallies and power-packed punches. Edberg rallied back to win the second ser 7-5, before winning a tie-break of his own with the same scoreline as the first set.
ADVERTISEMENT
Article continues below this ad
Enthralling fifth set
Chang was determined to fight for his spot in the final. Serving to stay in the fourth set at 6-5, Edberg rushed to the net off a strong second serve return only to miss the volley. Chang's resilience paid off and after four hours and 22 minutes, the semi-final went into a fifth set.
The youngster then got the early break in the fifth set and raced to a 4-2 lead. Chang was just two games away from the final, but Edberg showed his class when it mattered most. He tied the match at 4-4 with some aggressive tennis. The Swede star then took advantage of a nervy Chang to break his serve to love for a 5-4 lead. Chang fought but Edberg stayed strong and sealed the match after almost five and a half hours on court. Edberg's reaction after the match showed his relief of coming through on the winning side. He eventually won with a 6-7(3), 7-5, 7-6(3), 5-7, 6-4 scoreline.
ADVERTISEMENT
Article continues below this ad
Edberg won the tournament, defeating Pete Sampras in four sets in the final. The 1992 US Open victory was his sixth and final major title.