From Valorant To Call of Duty: Which Was the Best FPS Game of 2020?
Published 12/26/2020, 7:40 AM EST

Follow Us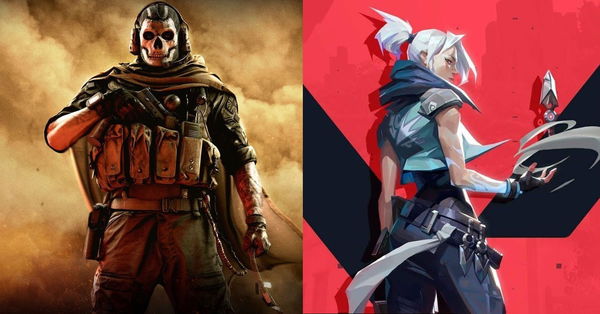 The year 2020 saw the release of various games big and small. These ranged over all genres, from Ghost of Tsushima in the action-adventure category and Call of Duty: Warzone in the FPS category to Animal Crossing New Horizons in the simulation category.
ADVERTISEMENT
Article continues below this ad
However, an all-time favorite genre of gamers is first-person shooters. Ever since games like Doom and Counter-Strike popularized the genre, it has acquired millions of players over the years. The success of FPS games has kept the industry running with new games coming out every year.
2020 also saw a similar trend with various FPS games coming out. Many of these were developed by AAA developers while a few indie studios also made a mark. While Activision followed their annual tradition of coming out with a new title, Riot Games entered the FPS genre for the first time. Furthermore, the introduction of new consoles, PlayStation 5 from Sony and Xbox Series X|S from Microsoft have been a game-changer.
ADVERTISEMENT
Article continues below this ad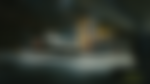 From options like Black Ops Cold War, Warzone, Valorant, Doom Eternal, Hyperscape, and Cyberpunk 2077 to choose from, it is not an easy job to pick out the best FPS game of the year. However, we still went over their sales, player response, creator response, and critical acclamation. The platforms such as PC games, Xbox One X, PS4 also played a role in deciding these rankings.
Before moving on to the top 5, it is worth mentioning that Cyberpunk 2077 was a close contender for the rankings, However, the game is majorly an action-adventure RPG, therefore ruling it out of the race. Moreover, the list only has games that came out in 2020, thus, excluding fan-favorite FPS games such as CS:GO and Apecx Lgends. This leaves us with five other exciting choices. Let's find out if debutant Riot took home the trophy or was it an in-house showdown at Activision.
Hyper Scape and Doom Eternal take up the bottom two spots but how did the Call of Duty games fare?
5. Hyper Scape:
French Developers Ubisoft tried to take a different path instead of their usual tried and tested games. The July 12 release made Ubisoft the latest entrants in the FPS battle royale realm. Instead of the usual collapsing circle, Hyper Scape had randomly disappearing zones.
The game is extremely fast-paced. However, as fast as its pace is, so was its downfall. With games like Fortnite and Warzone, the 'hype' around Hyper Scape was short-lived. While the game enters its second season as one reads this, there aren't many active players. The game is free-to-play with a unique Twitch integration that allows players to change the outcome of the match. Regardless of all these innovations, Hyper Scape failed to make the mark Ubisoft expected.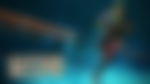 4. Doom Eternal:
One of the most popular FPS game series before the dawn of the 21st century, Doom got a reboot back in 2016. Being backed by Bethesda Softworks, id Software announced a sequel at the E3 2019. Months later, fans got Doom Eternal. Just as in the previous action-packed FPS games, on March 20, id once again introduced the Doom Guy.
The art direction of Doom Eternal is phenomenal as the protagonist fights off hellish creatures to save humanity. It offers all those who played the game during its initial years a trip down memory lane, soaked in nostalgia. The only reason Doom features at a low position is due to a lack of enough multiplayer modes. Since fans are unable to enjoy the game with friends in this new-era of multiplayer FPS, Doom Eternal takes a back seat on the rankings.
3. Valorant:
Riot Game's debut in the FPS genre has taken the gaming community by a storm. Bringing their experience with MOBA games and legendary success with League of Legend to the world of shooter games, Riot has truly been an innovator. Moreover, with fat stacks of cash in their pockets, they have really been pushing the game into a competitive scene.
While a lot of players have complained that watching Valorant isn't as fun, hardly anyone would disagree that playing the game is a blast. The game is free-to-play attracting a lot of players worldwide. It can also run on low-end PC builds increasing the player base significantly. Since its launch, Valorant has grown at a rapid pace attracting various streamers and creators. With Counter-Strike: Global Offensive going through a rough patch, Valorant has presented itself as a befitting alternative, thus rightly earning the third position.
2. Call of Duty: Black Ops Cold War:
Activision's latest release ranks at number two even though it has only been out for over a month now. The game set in the Cold War era has an immersive campaign mode featuring a revisit to old Black Ops timelines with a plethora of new content as well. Additionally, the game also has various interesting multiplayer playlists and an all-new Zombies mode.
Black Ops Cold War delivers a full package in terms of an FPS game. However, the skill-based matchmaking in the casual lobbies sucks all the fun out of the game. Regardless, fans still have a lot to enjoy with the campaign mode as well as Zombies mode getting constant DLC updates. Moreover, a lot of casual players who form a major part of the player base of Black Ops Cold War are actually thankful to SBMM. Therefore, it makes sense to rank the game right behind the top FPS game of the year.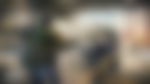 1. Call of Duty: Warzone:
ADVERTISEMENT
Article continues below this ad
Placing Warzone at number one might be a very controversial choice but it has its justifications. Activision released the battle royale FPS game as an addition to the multiplayer Modern Warfare. However, it soon outgrew the multiplayer game to become a standalone success.
A battle royale game as a part of the Call of Duty franchise was the wish fans used to make at Christmas. This Christmas, we can tell you that the efforts of all the nice kids gave us our best FPS game of 2020. Since its release, Infinity Ward has added a lot of new content to the game.
The developers keep switching modes and playlists to keep the game dynamic. Moreover, unlike other battle royale games, Warzone gives players much more action with the classic Gulag. Even after fans complaining of bugs and hackers, Warzone remains a favorite among casual players as well as streamers making it the best FPS game of the year.
ADVERTISEMENT
Article continues below this ad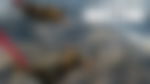 Those were EssentiallySport's top choices for the 5 best FPS games from the year 2020. There were a lot of fine games to choose from but these were the ones that managed to pull through for a podium finish. With a new year, we will see some fine FPS games. Will another Call of Duty title take the spot next year? Tune in next year, same time to find out!