Frustrated Tom Brady Instigates Brawl That Leads To Teammate Mike Evans Punching Saints' Marshawn Lattimore; Did Brady Get Ejected?
Published 09/18/2022, 3:59 PM EDT

Follow Us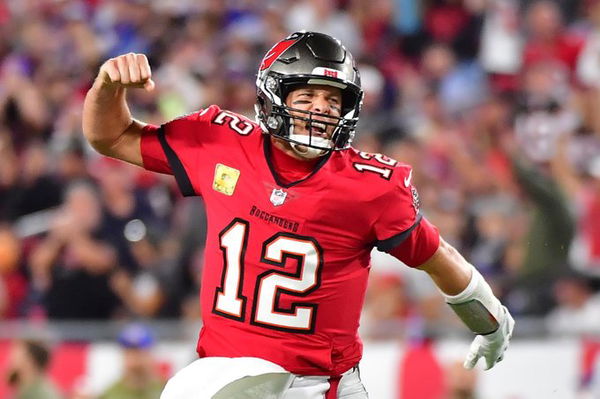 Tom Brady and the New Orleans Saints have a storied history. So do the Tampa Bay Buccaneers. And things get heated when big rivalries are involved. Even on this Sunday night, the match between the Bucs and Saints, nerves were high, and things were heating up. So much so, that a trash talk moment turned into a full-on brawl on the field, leading to Brady losing his last top-tier receiver in Mike Evans. No. 13 for Tampa Bay got thrown out of the game for shoving Marshon Lattimore to the ground. 
ADVERTISEMENT
Article continues below this ad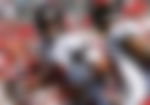 Even Marshon Lattimore got ejected just before that starting the fight with Leonard Fournette who responded to the shove. But did not get any penalties. The penalties have started a debate on social media. And this issue will surely reverberate for a long time in the NFL community. Brady did not get ejected for his involvement, but then again, he physically did not get involved. 
ADVERTISEMENT
Article continues below this ad
Mike Evans' Insane Sucker Punch After Tom Brady and Leonard Fournette Trash Talk Lattimore
The instant reaction from the commentators was, "Mike Evans punched a guy." Mostly, NFL players can keep their contact with the game. But, sometimes, things can get personal and roughed up. And this isn't even the first time the two have locked horns. In an eerily similat situation, Evans and Lattimore got into it almost exactly two years ago. Here are both the brawls for your peruse: 
https://twitter.com/ComplexSports/status/1571582716641943559
And here are the best responses from Twitter to this uncommon sight in a sport famous for its excessive violence. 
Mike Evans said don't throw a punch Tom I'll fight the whole team for you

— Jared Meredith (@Jmeredith30) September 18, 2022
Some users were quick to blame Evans all over Twitter: 
Mike Evans has to be aware of the situation. I get sticking up for your teammates but Brady was barking & the Saints player is barking (from TV footage) then Evans runs out on the field like a maniac, throws a punch, pushes the camera when leaving. I mean C'mon man

— Bob Alvis (@TheSportsBuffet) September 18, 2022
Mike Evans don't ever miss a chance to punch Lattimore upside his head

— #Year23 (@T3Jab) September 18, 2022
Some even thought this was a long time in the making, and Evans was looking for a reason: 
When Mike Evans and Marshon Lattimore line up on the field, things happen!!!

Mike Evans has wanted to punch Lattimore for ages AND BANG THERE HE GOES 👊👊👊

— Karl Seed ⚡️ (@KarlSeed29) September 18, 2022
It all happened so fast. Brady came down the field claiming it was interference, the refs didn't pay heed and he began talking trash with Marshon Lattimore. After that, it was lights out by Mike Evans, who came running from behind Brady and pushed the secondary to the ground.
@NFLOfficiating
Lattimore and Fournette both shoved each other one time

Lattimore got disqualified and Fournette got nothing

The cheap shot by Mike Evans should not be a part of the decision to eject lattimore

This + the penalties on the next drive prove the game was fixed

— BALLAMᏜN (@kingballinman) September 18, 2022
ADVERTISEMENT
Article continues below this ad
The whole fiasco has taken the whole NFL world by storm. Yes, Tom Brady was seen getting agitated throughout the game. And right after this debacle, the team started getting back in momentum. 
Watch this story: Tom Brady Went to The Same High School As This Controversial MLB Hall of Famer Who Was Also A 14x All-Star
ADVERTISEMENT
Article continues below this ad