The Funniest F1 Moments Ever
Published 09/23/2018, 11:32 AM EDT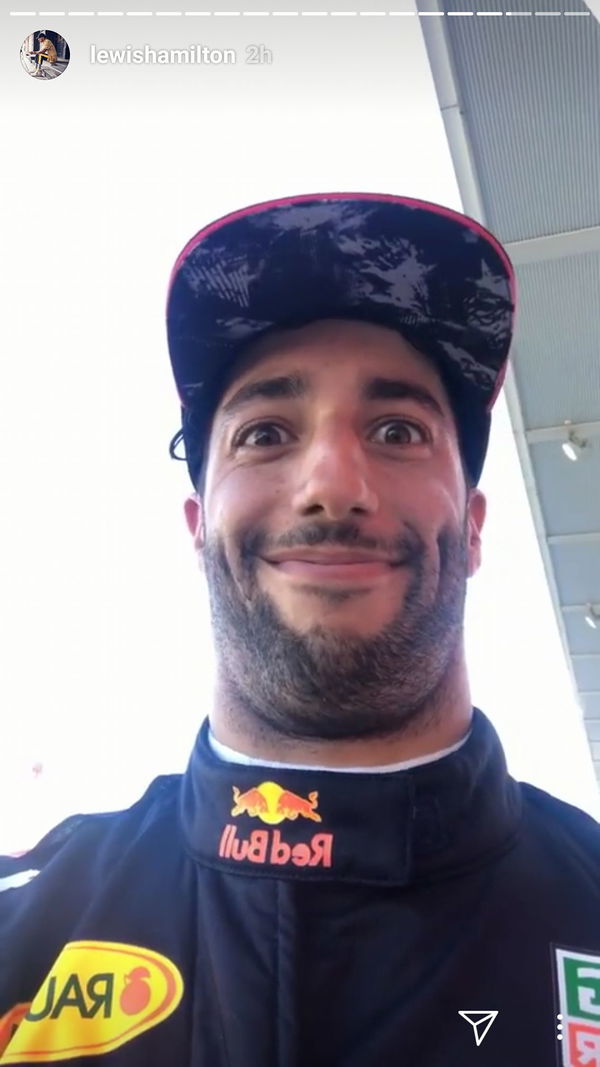 F1 has always been a serious sport with arch rivalries between teams and drivers a like. Everyone likes to remain on their toes and hence the atmosphere is always very chilling and rather serious. Within these are some bleak moments of humour and fun shared by these drivers who otherwise are ready to push each other to the brim. It's not all grim in the world of F1 after all. Here, we check out some of the funniest F1 moments in the sport's history.
ADVERTISEMENT
Article continues below this ad
2014 Abu Dhabi Grand Prix Press Conference
On Thursday at the 2014 Abu Dhabi Grand Prix the drivers assembled for the pre race press conference for the last time that year. All of the focus was on the title fight between the two Mercedes duo (arguably because of the controversial double points rule). But as soon as the floor was opened for all the other journalists, all sorts of interesting questions started flowing in for every driver on the conference.
ADVERTISEMENT
Article continues below this ad
And then came the turn of a German journalist by the name of Walter Koster, who basically chose to get the driver's opinion on the "too much technology" aspect. But the ever witty and mischief-seeking Sebastian Vettel turned the whole conference room scenario and forced the people
Let's just say that keeping it short was not the journalist's forte. Enjoy the video below.
Rowan Atkinson antics
Rowan Atkinson is a funny man. Well that's an understatement, isn't it? Afterall he is for all intents and purposes the affable Mr. Bean. Yes, the funny character who kept us laughing with his funny antics all through our childhood.
What most people don't know about him is that he's an absolute petrolhead and amongst his prized possession is a McLaren F1 LM and wait for it, he's an ardent McLaren and Formula One fan!
But people remember him as Mr. Bean and when the Brit came to attend the 2011 Indian Grand Prix, Mr. Bean came with him as well i reckon. Don't believe me? Take a look at what happened when Massa and Hamilton tangled:
Kimi Raikkonen having a shit
It wouldn't be a funniest moments article without Kimi Raikkonen. Everyone knew he'd be on the list and that 'I was having a Shit' would be the one making it to the list. It's a cliche but that's what a classic is all about, isn't it? No matter how many times you watch it, it never gets any less funnier. On that thought, lets watch it once again.
2013 Belgian Grand Prix press conference
Let's rewind back to 2013, 22nd August to be precise. It was a Thursday that meant the press conference for Belgium Grand Prix was underway. Romain Grosjean had been blessed with a baby boy so naturally a question had to come for the other drivers on fatherhood. Here's what they had to offer:
Fernando Alonso Brazilian Grand Prix 2016
When Fernando Alonso's McLaren broke down, as usual,  during Free practice in Brazil 2016. Nobody believed that he could top the 2015 deck chair incident. But the Spaniard did not disappoint.
Montoya Press conference
Okay this one is epic, Juan Pablo Montoya vs. two comedians posing as journalists at a press conference in 2004 in Australia. One hell of a question juan would say. In the end, the irate Colombian stormed out, not seeing the funny side of the situation
2016 Malaysia Shoey
Daniel Ricciardo made a habit of drinking champagne from his shoe in 2016. Over the course of the year, he did not keep the practice to himself only and everyone who shared the podium with him cursed their stars. The drinking spree saw big names gulping down the beverage out of that stinking shoe such as Christian Horner, Mark Webber and Gerard Butler, but during the Malaysian Grand Prix when the Aussie finally claimed his race victory,  the drink was duly offered to everyone present on the podium. Watch it below as everyone with a sweaty face had to sip the contents of the shoe down. Watch out especially for Rosberg's facial expression!
Johny Herbert Hoverboard
I remember my mother always teaching me as a kid that you should not laugh when someone falls down or trips over. I'm sure everyone's mum did, but I don't know know why it was always funny and I've always burst into laughter in such a situation. I'm sure so will you, once you watch Johny Herbert trying on a hoverboard in Silverstone, only to come down crashing.
Mika Häkkinen and Eddie Irvine juice war
ADVERTISEMENT
Article continues below this ad
Press Conferences are a little boring these days barring a few exceptions. But most of the times its the drivers engaging each other in a war of words or just sitting there with a straight face. And that's why this video is not only one of the funniest f1 press conferences but also a refreshing change from the usual.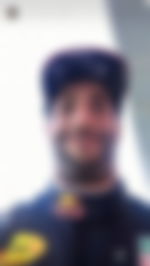 Nowadays it seems to be a normal practice for drivers to take their cellphones on the podium to click selfies or interact with fans. Lewis Hamilton is well-known for his social media presence, particularly on Instagram. During the Japanese GP podium celebrations, Hamilton had put his phone down because he was being interviewed. So Daniel Ricciardo seized the opportunity (or the phone, for that matter) and began to take over Hamilton's Instagram with a few hilarious selfies. Ardent social media users and Lewis Hamilton fans may have got the surprise of their lives when the smiling Aussie's face suddenly popped up on Hamilton's account. It was one of the funniest f1 moments that brightened up what many considered a dull race.
ADVERTISEMENT
Article continues below this ad