Funniest Tennis Quotes Said by Players
Published 12/05/2019, 3:41 AM EST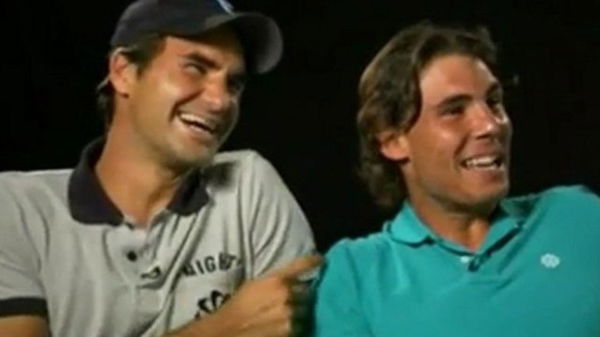 ---
---
While the tennis world is for all the excitement and the adrenaline rushes, we take you all to the lighter side of this beautiful game. Any sport wouldn't be half as interesting to watch if there wasn't a bit of off-court entertainment to add to the on-court magic. Tennis is no different. Tennis players have always been known to show their lighter and fun side during press conferences, interviews and the like. Some players become an instant hit with fans because of their sense of humour off the court. Here we've complied a list of some of the most memorable tennis quotes.
ADVERTISEMENT
Article continues below this ad
Funniest Tennis Quotes
12. Andre Agassi embarrassed by Andy Roddick
ADVERTISEMENT
Article continues below this ad
Andy Roddick is a wild character, both on and off the court. His career has been full of funny and memorable quotes, but we've picked out one of the best – A young Andy Roddick cleverly replies to taunt by fellow American Andre Agassi, whose trademark was his shining bald head.
11. Vitas Gerulaitis' lesson to us all
Lithuanian-American Vitas Gerulaitis had once lost a whopping 16 times in a row against the legendary Jimmy Connors. But at the 1980 Masters, Gerulaitis finally managed to beat Connors in his 17th attempt. In the post-match press conference, Gerulaitis said the above quote, which will probably be remembered more than his tennis.
10. Sharapova's new therapy
When Maria Sharapova once lost to Serena Williams in the Australian Open, she decided to get over the loss by going shopping. When asked about it in an interview, she retorts cleverly.
We should all try it, shouldn't we?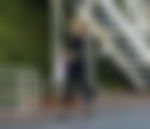 9. Goran the Ghost
Goran Ivanisevic was a real character. We could write a Top 20 Funniest Tennis Quotes piece with just his quotes. But we've selected one of his best.
In 2004, a 32-year old Ivanisevic decides to come back into the ATP tour although most people expected him to retire the previous year. The ATP themselves didn't expect him to play that year and they duly omitted him from the Players Guide book of stats and facts.
Ivanisevic retorted in the best way possible – Sarcasm.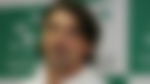 8. Federer in New York
Arguably the greatest player of all time, Roger Federer is a 5-time champion at Flushing Meadows, New York. You'd think he loves visiting the place! Well, this American interviewer learnt it embarrassingly.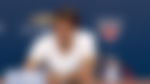 7. Roger Federer's losing theory
In 2007, World No. 1 Roger Federer's run of 41 consecutive victories on the ATP Tour was broken by Argentine Guillermo Canas at Indian Wells. Quite shockingly, Canas beat the Swiss again at the Miami Open in the same year.
Roger had a clever theory to explain the losses. Canas is on a roll! Whether the Argentine was on a roll or not, it was one of the funniest tennis quotes.
6. The day you beat Ivan Lendl
American tennis star Mel Purcell isn't exactly a tennis legend, with a career high ranking of 21. Purcell's most famous achievement was reaching the 1983 Wimbledon Quarter-Final.
Unsurprisingly, Purcell lost to 8-time Grand Slam champion Ivan Lendl plenty of times in his career. But, he did manage to find the funny side of things though. When asked if he could beat Lendl, he said the above quote.
Ironically, Purcell did manage to beat Lendl later in his career. Who knows, maybe Lendl did have food poisoning that day!
5. Chang reveals Sampras' weakness
Michael became the world's youngest ever Grand Slam Men's Singles champion when he won the 1989 French Open. Since then, he couldn't win any more majors, mainly because of the rise of a certain player named Pete Sampras. Once in an interview, Chang was asked about Sampras' weaknesses. His reply was a simple one.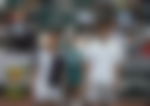 4. The traitor who dumped him!
Legendary Dutch doubles pair of Paul Haarhuis and Jacco Eltingh have won all 4 Grand Slams as a team. When Eltingh once had to leave a tournament back home for the birth of his baby, Haarhuis wasn't too happy at all! The sarcasm is strong in this one- and it was one of the funniest tennis quotes.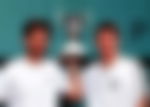 3. Andy Murray's poor attention span
In 2006, Andy Murray was coached by renowned coach Brad Gilbert. When Murray was asked about Gilbert's coaching style and his words of advice, Murray replied with cheek.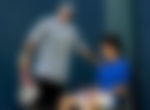 2. George Burns explains tennis ages
Legendary comedian George Burns explains how tennis is a young man's game and he might be a little too old for it.
ADVERTISEMENT
Article continues below this ad
1. Hedberg and the wall
ADVERTISEMENT
Article continues below this ad
American comedian Mitch Hedberg talks about his own tennis skills.