Fuslie Shares Awkward Streaming Moment With Nadeshot, CouRage and Valkyrae
Published 05/29/2021, 8:13 AM EDT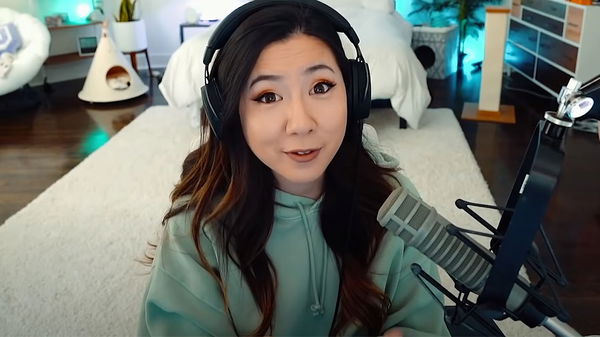 ---
---
Twitch streamers, irrespective of the content they produce, spend almost 8-10 hours a day live on their channels. Leslie "Fuslie" Fu is no exception, and she's streamed for countless hours up till now. However, she once ended up revealing certain details about her life unintentionally.
ADVERTISEMENT
Article continues below this ad
Stream fails are unfortunately some of the most-watched clips on the internet. They spread like wildfire, as fans love to know about the personal lives of their favorite streamers. Fuslie's stream fail clip had also gathered millions of views on the internet, and she talked about it recently.
Fuslie looks back at her struggle to hide a 'back massager'
ADVERTISEMENT
Article continues below this ad
Fuslie and Valkyrae recently took part in The CouRage and Nadeshot show. As expected, the entire episode was full of hilarious stories and incidents.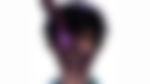 However, the biggest highlight remained Fuslie's guitar story. Apparently, a fan had once gifted the streamer a DX Racer gaming chair that was far better than the one she originally owned. As a result, she immediately swapped them.
The DX Racer gaming chair covered a major portion of Fuslie's streaming screen, including her bed's under. This was the place where the streamer used to keep something that she calls a 'back massager'. Fuslie claims that this "special little massager" was a gift from one of her friends.
During a stream, viewers requested Fuslie to bring back her old gaming chair. Unaware of the back massager's position, she quickly swapped the chairs, yet again. However, the old chair didn't cover the bed's under, and over 1,800 viewers discovered the 'back massager'.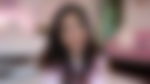 To make things worse, many viewers discovered the massager was actually an adult toy. In her defense, Fuslie claimed it was a guitar, which certainly wasn't convincing enough.
"I was like, oh my god! So, I, like moved my body, and my chair to cover it and I streamed for three more hours like an idiot."
Here's Fuslie talking about her awkward streaming moment.
When PewDiePie had reviewed Leslie's stream fail
ADVERTISEMENT
Article continues below this ad
The clip of the aforementioned incident went so viral that even PewDiePie had reviewed it three years ago. Even before that, many channels had covered Fuslie's story, and naturally, she had freaked out when it happened.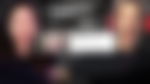 Leslie was a much smaller creator at that time and didn't want such an embarrassing story to be her career-defining moment. She didn't even stream for a couple of weeks after the incident and decided to quit streaming altogether.
ADVERTISEMENT
Article continues below this ad
Regardless of the innocent mistake, Fuslie soon recovered and continued streaming. She now has almost 1 million followers on Twitch, who admire her unmatched charisma.
Watch this story: Top Female Fortnite Streamers  
Trending Stories