Gael Monfils Fails to Win Consecutive Matches for the Past 16 Months, Shattered by World No.105 Michael Ymer at French Open 2021 R2
Published 06/03/2021, 9:18 AM EDT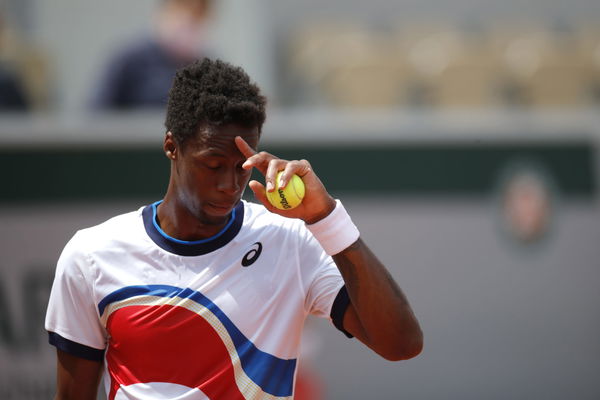 Gael Monfils' torrid form continued as he was ousted from French Open 2021 by World No.105 Michael Ymer in the second round. It has now been 16 months since Monfils last won consecutive matches.
Michael Ymer bagels Gael Monfils at French Open 2021
Mikael Ymer had a stunning start to the first set. Monfils wasn't given any free spaces to attack as the youngster defended well early on. Unforced errors from the Frenchman started early and Ymer broke him to lead 2-0. That lead stretched to 3-0 as Monfils served to open his account in the opening set.
ADVERTISEMENT
Article continues below this ad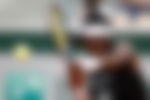 In the next game, Monfils had a horror show. At times he showed his brilliance, but was mostly wasteful. He had winners, unforced errors, aces, and double faults as Ymer broke him again to lead, 4-0. In the next 3 and a half minutes, Ymer successfully bageled Monfils in front of the Paris crowd.
Monfils fight back
The 34-year-old had ended the first set with 16 unforced errors. However, he significantly reduced that number as he connected some winners. This time he was successful in shortening the points and broke Ymer in the first game of the second set. And Monfils was quickly 2-0 up.
Ymer was not leaving Monfils and came back fighting with his defense, but the Frenchman had enough to continue his advantage in the second set. Monfils then broke the Swede again to comfortably lead, 4-1. Monfils was in the mood as the crowd was behind him and he quickly leveled the match 1-1 by taking the second set, 6-2.
Michael Ymer wins the third set
The 22-year-old was struggling with his serve and in the high voltage situation, he gave away two double faults and lost his serve in the third set. It was all smooth sailing for Monfils as he created the angles using his backhand and finished off rallies with his forehand. Until 4-2, the Frenchman was comfortable.
At 4-2, Ymer served very well to cut the deficit. And then as Monfils' shoulder dropped, the Swede attacked and found an unlikely break to level the set, 4-4. Ymer now had a zeal of confidence and led the third set for the first time, 5-4. Monfils was expected to continue his charge, however, he choked. He failed a simple overhead smash and his forehand gave multiple freebies. Hence, Ymer broke and won the third set, 6-4.
ADVERTISEMENT
Article continues below this ad
Michael Ymer stuns Gael Monfils
As Monfils found himself in a precarious state, he was firing every loose ball. His forehand was lightning fast; however, it was also giving away points. His unforced error count gave Ymer a break, and the Swede led 3-0, winning the last seven games of the match.
Monfils was hitting flashy winners but coupled with that his unforced error count soared to 12. Serving at 4-1, the 34-year-old was frustrated and was slowly losing out. He was broken again as Ymer read his forehand and hit a fantastic lob. But nerves got to Ymer as he lost a break while serving for the match at 5-2. The Swede triumphed the second time when he served for the match – 6-0, 2-6, 6-4, 6-3.
ADVERTISEMENT
Article continues below this ad