Gambhir's surveillance aided Nitish Rana- essentiallysports.com
Published 04/27/2017, 12:49 PM EDT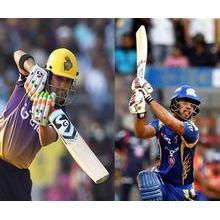 ---
---
Nitish Rana was recently seen imprinting his wheels of fortune in the blue jersey. The Delhi lad shared that his expansion in cricketing faculties emanated from the setbacks he suffered exclusively after being dropped from both state team and Vijay Hazare side for keeping a strand of low scores. His struggle-hood also incorporates his abortive outing in the Ranji campaign.
ADVERTISEMENT
Article continues below this ad
"It was tough," Rana told Hindustan Times on Tuesday (April 25). "But then if I can't perform, no one would play me. Well, I feel it's very important to fail" Rana added subsequently.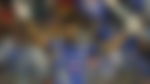 "Frankly speaking, I feel if a person doesn't fail in life he won't be able to learn anything. I knew something this big was on the cards. I failed a lot, people commented as well, but I ignored it and believed in myself, trusted my game and worked hard. Today, I'm getting the rewards for what I've put in." Rana made his heart out.
ADVERTISEMENT
Article continues below this ad
"I didn't have a great Ranji season. So I just kept telling myself that I had a number of things in my control now and if I can keep myself mentally prepared, it wouldn't be too long before I get a chance to prove myself in the IPL. I was just focussed. I had a terrible Ranji season and I could have been depressed. Especially if you compare the previous two seasons, the last season was nothing. A number of people supported me" Rana revealed.
ADVERTISEMENT
Article continues below this ad
In the ongoing edition of Indian Premier League (IPL10) Rana bagged 266 runs at an average of 38. His highest score has been a 34-ball 62 against the Kings XI Punjab where he hit seven sixes and no boundaries. The 23-year-old batsman bagged two Man of the Match awards, against KKR (50) and Gujarat Lions (53). In both instances, Mumbai Indians were struggling in the middle chasing down a total of 175+.
He also affirmed how KKR skipper Gautam Gambhir raised his supportive hands while his career was disrupting. He stated that Gambhir singled out few of his technical flaws and helped him revamp as a better player.
"As my form dipped and I got out early in a couple of one-dayers, Gambhir spoke to me regarding my technique. After coming over here, I spoke to Sachin sir and Mahela sir regarding the same and both said that Gambhir was right and from the first day I started practicing that way," he said. "I have a low stance and there was a problem with me being side-on. They asked me to be upright and open up my shoulder a bit more to help me get a better look at the ball."
ADVERTISEMENT
Article continues below this ad
Nitish Rana, playing for the Mumbai Indians, is riding on his career edge benefited from Gambhir's advice. His sparkling performance as an MI's top order batsmen will definitely clinch the call from the National team. He seems to make a dark horse entry to the team for the upcoming Champions Trophy. For this goal, his mindset must be on syncing his performance with his potential for the remainder of this tournament.