Gaming Community Pays Heartwarming Tribute to Late Streamer Reckful on His Death Anniversary
Published 07/03/2021, 10:15 AM EDT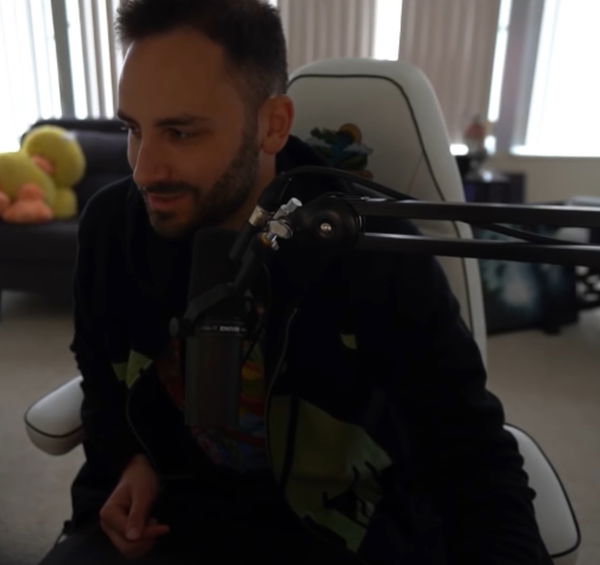 Today marks the one-year anniversary of one of the saddest days in streaming history. On July 3, 2020, popular Twitch content creator Byron "Reckful" Bernstein passed away at 31. The former World of Warcraft player was one of the most revered members in the community, and a loving figure in the world of streaming.
ADVERTISEMENT
Article continues below this ad
His untimely death shocked fans and fellow content creators, and many of them are still mourning him. But his community is still going strong, and they are continuing his legacy following his death. To celebrate the life of Reckful, they have even planned a 31 hour stream on his death anniversary with some of his best VODs.
ADVERTISEMENT
Article continues below this ad
The best of Reckful for the next 31 hours
To celebrate the life of Byron Bernstein, many of his mods from the channel will stream his most popular VODS on his Twitch channel. Starting at 2 PM ET on Friday, fans can see the gleaming smile of Reckful from some of his best streams. The 31 hour long stream will showcase five of the best VODs from his channel. His friends from the industry such as Nmplol and Malena saved many of his VODs following his death because of DMCA fears last year.
The five VODs include many of the amazing IRL streams that showcased the best of Reckful. Many of them include his vlogs during his visits to Japan and Spain, where Byron had the time of his life. Along with that, there's also a stream of him playing piano with his mother as well. However, the memorial stream will end on a somber note as the mods have planned to showcase his final livestream. The livestream showcased the rough mental state that Byron was in before his death.
ADVERTISEMENT
Article continues below this ad
Byron's rise to the top of Twitch
Byron's death rocked the world of streaming. Fans and other creators knew him as a streaming pioneer, as he was one of the earliest superstars from the industry. He made his name on the popular title World of Warcraft, where he became one of the game's best players. But fans saw his talents in streaming, where he became an icon in the community. During his time on Twitch, he had talked a lot about his mental health struggles, which played a major factor in his death last year.
ADVERTISEMENT
Article continues below this ad
Following his death, the streaming and World of Warcraft community paid tributes to Reckful.. He may have gone too soon, but fans remember him for the amount of memories he shared with them. His memorial stream has some of his best moments, and fans should definitely watch it to take a glance at the amazing personality and character in Reckful.
WATCH THIS STORY- Best Rage Moments of Ninja, Shroud, Tyler1, xQc, Dr Disrespect, and Nickmercs