Gaming Pros and Fans Unite in Support of Overwatch Star "Alarm" Following His Untimely Demise
Published 11/08/2021, 7:00 AM EST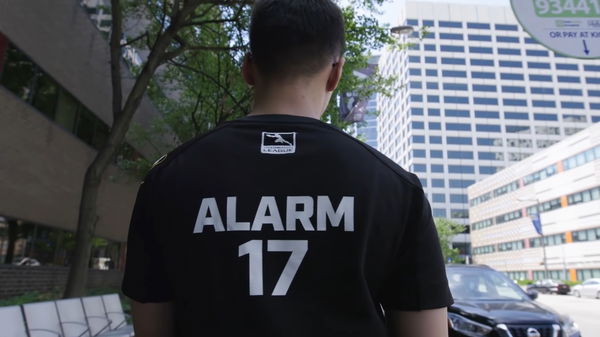 ---
---
The Overwatch community recently received some devastating news with the untimely demise of star player Kim "Alarm" Kyeong-Bo. The 20-year-old South Korean player for the Philadelphia Fusion was one of the League's best players. News about his death was made public earlier today with a statement posted by the team on its Twitter account.
ADVERTISEMENT
Article continues below this ad
In its statement, Philadelphia Fusion called Alarm the heart and soul of the organization. Currently, both his family and the team have released no statements regarding the cause behind his demise. However, the news has definitely sent shock waves through the community, with many fans and professional players paying respect to the rising star.
ADVERTISEMENT
Article continues below this ad
Professional players and fans of Overwatch pay respect to Alarm
Alarm burst into the Tier-1 pro Overwatch scene last year when he won the Rookie of the Year Award with the Philadelphia Fusion. However, his ties with the organization goes back to 2018, when he joined its Contenders team in 2018.
When I first went pro in overwatch one of my main motivating goals was to try and beat fusion uni and alarm because of how much I respected him as a player and how amazing he was im so devastated

— Apply (@Apply) November 8, 2021
Rest in peace Alarm. my heart goes out to his family, friends and all that had the honor of working with him through his incredible career https://t.co/UUzQKi58tM

— Indy Halpern (@SPACEOW) November 8, 2021
The community considered him to be one of the best Flex Supports in the game, and following a two-year stint in the Contenders League where he and Fusion University won five titles, Alarm finally entered the big leagues in 2020. Along with the Rookie of the Year, he received the Role Stars Award and a MVP nomination, capping off a stellar season.
No words for this. Alarm was a magnificent player that improved season after season, and lived up to the hype and beyond in every stage of Overwatch play.

Far, far too young to be taken so early. My heart goes out to his family, friends and team. https://t.co/s8meUzu2MX

— Andrew Rush (@TempoZP) November 8, 2021
I know that I've been giving overwatch a lot of shit recently but fucking hell man this hurts so much to read now. Alarm being one of my favourite players and being a flex support player like me. Rest in peace https://t.co/Q5CZWfy14y

— Happle (@happl_e) November 8, 2021
However, his death during the offseason has caught everyone by surprise. Many players who have played against him spoke highly of him, especially about his skills as a player. However, they also thought of him as a kind friend, amazing teammate, and much more.
Former and present teammates bid adieu to their dear friend
Over the past three years, many players got to know Kim personally by being his teammate on both Fusion University and Philadelphia Fusion. His 2020 Fusion teammates in Rascal and Poko remembered their dear friend with Poko calling him his little brother.
I hope everyone can remember alarm as an amazing person and teammate who would always strive to be a positive force wherever he was. My condolences to everyone whos impacted by his passing. 2/2

— Elk (@elk) November 8, 2021
Along with that, his new teammates for the 2021 season in Zest also paid his respects. Other than that, former Fusion player Elk talked about the loving and sweet nature of Alarm, who will be remembered by many.
ADVERTISEMENT
Article continues below this ad
Im heartbroken Alarm was like a little brother to me.

The kid was genuinely cracked at overwatch and an incredible teammate to work with.

I've got so many good memories with you, I'll miss ur positive attitude and our gym sessions together.

Rest In Peace, Love you Kyeong-Bo ❤️ https://t.co/LCsezsc8fd pic.twitter.com/sF3kAuBvYe

— Poko (@poko) November 8, 2021
ADVERTISEMENT
Article continues below this ad
The news of Alarm's passing has been quite painful for many Overwatch fans and professional players. Many fans couldn't believe the news about the rising star's demise, and it was heartbreaking for them to see a talent like him leave so soon. This tragic loss will remain in the hearts of many, and he was surely a one-of-a-kind player who can't be replaced by anyone.
WATCH THIS STORY– Video Game Franchises Returning to Console