Ganguly to be the next Indian Coach?
Published 04/15/2015, 9:33 AM EDT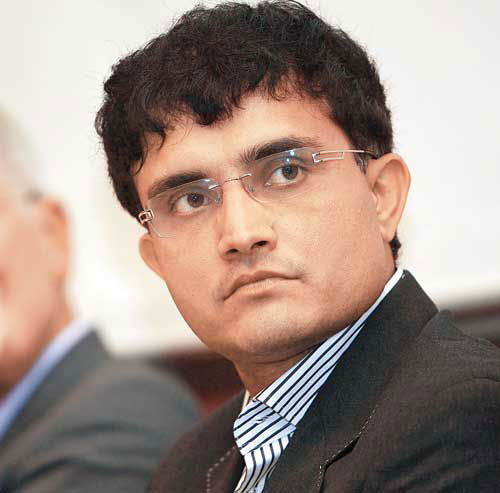 ---
---
The Board for Control of Cricket in India(BCCI) will start looking for an ideal man to coach Indian team and the former captain Saurav Ganguly might be the man to take up the job.
ADVERTISEMENT
Article continues below this ad
With Duncan Fletcher's contract having ended after the world cup, the board will now invite applications and the candidates will submit their presentations to a panel including players and officials.
Since the appointment of John Wright in 2002, the board has stuck to its policy of appointing foreign coaches with Greg Chappell, Gary Kirsten and Duncan Fletcher succeeding him. It remains to be seen if the Board follows the same policy this time.
ADVERTISEMENT
Article continues below this ad
It is believed that the former captain, who's now involved with the Cricket Association of Bengal (CAB), is keen on taking up the role of Indian coach. However, the board officials are apprehensive of his aggressive approach.
"Too strong likes and dislikes," an official pointed out.
A counter argument to Ganguly's appointment is that the pair of Ganguly-Virat Kohli could do wonders as both have a similar approach to the game. Both are known to be aggressive, and sometimes overaggressive, in their approach to any match situation.
Another board official said that "he will be an asset," about Ganguly's appointment.
The Board is keen to have a coach with ideal "man management skills, strategic thinking, a meticulous approach and a vision to take the game forward."
The most important issue, according to the Board, is the ability to assess the team and utilise the bench strength optimally. The Board is no mood to have someone who comes with "attached baggage" and certainly not someone with "strong likes and dislikes".
ADVERTISEMENT
Article continues below this ad
"We shall take a decision in the next fortnight," BCCI president Jagmohan Dalmiya said.
He added, "We have not yet put our thoughts to it because we have to weigh all possible candidates. We will have a detailed discussion on the possibility of a coach from abroad. I am not against an Indian taking up the job. There are many factors that will be considered. It will be a collective decision aimed at boosting the interest of Indian cricket."
Whether the board will stick to the policy of foreign coaches or will Dalmiya back at the helm would see Ganguly take the position of head coach, still remains to be seen.
ADVERTISEMENT
Article continues below this ad
edited by Bhavna Rachuri