Genshin Impact: 1.2 Update Primarily Focuses On These Two Elements
Published 12/23/2020, 8:20 AM EST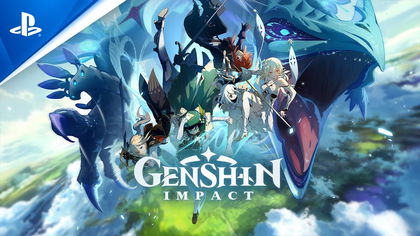 ---
---
Genshin Impact offers an array of characters to its players. Every character has its own set of powers and weaknesses, and players can always mix things up with the help of artifacts.
ADVERTISEMENT
Article continues below this ad
Interestingly, the game's upcoming 1.2 update will introduce a bunch of new artifacts that specifically benefit the Cyro characters. It wouldn't be a surprise if this leads to some astonishing changes in the usage of characters in the game.
Here is some information about new artifacts and how they will affect the current meta.
ADVERTISEMENT
Article continues below this ad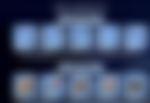 These balance changes were a must in Genshin Impact
Surprisingly, this update will not include a direct balance patch. Instead, the artifacts will indirectly introduce a balance patch to the game.. This will lead to a shift of powers amongst the characters, and many of them will move up in the tier list.
Blizzard Strayer and Heart of Depth will certainly be the two most prominent artifacts in GI as soon as the update drops. One of them provides advantage to Cyro users by giving 15% extra Cyro damage. In case an enemy is frozen, the artifact increases the CRIT Rate by 20%.   Certainly, these stats are mind boggling for any player who has a Cyro agent as their Main DPS.
Similarly, the hydro set provides 15% Hydro damage bonus. It will increase the normal attack and charged attack by 30% for 15 seconds after using elemental skill. Hydro agents are one of the most prominent characters in the game, and their users will be happy to avail the benefits of the new artifact set.
A lot of players are planning to give these artifacts to Main DPS Hydro elemental characters like Tartaglia, who is catching a lot of eyes towards him because of his amazing base attack and elemental skill.
In the process, a lot of players might miss out on Mona, who is also one of the best 5 star characters in the game. She's one of the safest Hydro damage dealers in the entire game, and this set is going to obliterate on her. Interestingly, there's a twist in this as players with C2 Mona will absolutely outshadow others, even players with a higher constellation level Mona.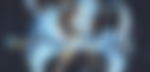 How Chongyun will significantly improve after 1.2 update
ADVERTISEMENT
Article continues below this ad
Since Chongyun's release, players are only using him as a support character, and only a few use him as a Main DPS. However, it's safe to assume that this strategy of using him as a DPS will be more efficient from 1.2 update. With the upcoming Cyro set, he will be more powerful than ever; naturally, a lot of players might start using him as a main DPS.
Another character that will benefit from this set and is available to all players for free at the start of the game is Kaeya. He will get some additional bonuses which will make him a lot more beneficial on field than ever before. He will get extra CRIT Rate and at C2, his Elemental Burst ability will be up for most of the times.
ADVERTISEMENT
Article continues below this ad
Do you use Cyro characters currently? How do you plan to make the best out of them when the update arrives?