Genshin Impact Update 1.4: Is the Venti Banner Worth It?
Published 03/15/2021, 6:16 AM EDT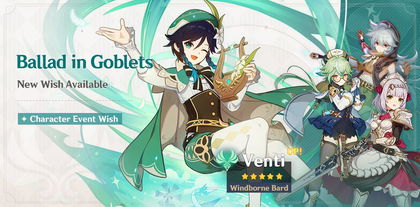 ---
---
The pre-installation content for the 1.4 update of Genshin Impact is finally here. Even though players around the world have been complaining about the lack of a new five-star character, many seem happy with the return of Venti and Childe.
ADVERTISEMENT
Article continues below this ad
Venti will arrive as a part of the Event Wish banner called 'Ballad in Goblets'. Accordingly, the Windborne Bard will receive a major-drop rate boost. In addition to that, the banner also features Sucrose, Razor and Noelle.
Naturally, a plethora of new players now have to decide how to spend their primogems judiciously. They can either pull for Venti and Childe, or wait for better characters like Zhongli who might return in the near future.
ADVERTISEMENT
Article continues below this ad
Prominent Genshin Impact YouTuber ZealsAmbitions talked about the 1.4 update and the Venti banner in a recent video:
Venti can make your Genshin Impact life easier
Genshin Impact runs on a gacha system but also lets the players progress at their own pace. The game is not competitive, and it is unnecessary to unlock every character. Pay-to-win players, better known as 'whales', usually spend enormous amounts of money on banners in order to unlock every item available. In contrast, free-to-play users should simply invest in banners that offer their favorite characters.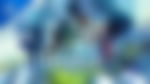 Venti's Elemental abilities named Skyward Sonnet and Wind's Grand Ode not only deal explosive AoE Anemo damage, but group the enemies. As a result, the main damage dealers of a team can hit a maximum of opponents when fighting mobs.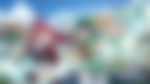 This makes Venti one of the best support characters in Genshin Impact. He's very efficient during the hardest end-game challenge, Spiral Abyss. It is worth noting that unlike many other five-star characters, Venti is extremely easy to build. He does not require powerful weapons, and his Elemental Burst alone can help in fulfilling his team role.
Having said that, you can still take on mobs of enemies, and clear the Spiral Abyss without Venti. Hence, pulling for the Anemo Archon is only worth it if you like his play style.
Other characters in Venti Banner
As aforementioned, Razor, Noelle, and Sucrose will also boast high drop rates in 'Ballad in Goblets'. While Sucrose is a Catalyst user, both Noelle and Razor use Claymores.
ADVERTISEMENT
Article continues below this ad
Razor belongs to the Electro element and works best as the main DPS. Noelle is a Geo character and can be a decent main DPS or a support based on different artifact sets and weapons. Interestingly, she can also heal other party members.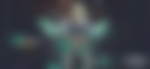 Lastly, Sucrose is a "Harmless Sweetie" that represents the Anemo element. She is easily one of the most underrated characters in the game because players often ignore her ability to deal excessive burst damage. Just like Venti, she is easy to build and serves her purpose with easy-to-find artifacts and weapons.
ADVERTISEMENT
Article continues below this ad