Genshin Impact 1.4 Update Might Compel Content Creators to Quit the Game
Published 03/22/2021, 7:07 AM EDT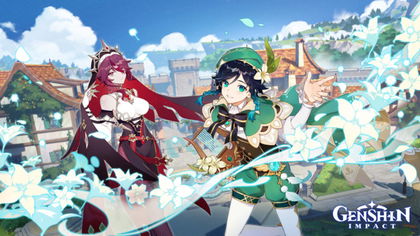 ---
---
Gaming studio miHoYo recently released the highly anticipated update 1.4 for Genshin Impact. While new players seem satisfied with the return of Venti and Childe with this patch, veterans and content creators are finding it difficult to even continue playing the game at this point.
ADVERTISEMENT
Article continues below this ad
Lack of end-game content has been a glaring issue in Genshin Impact for a long time now. Apart from the Spiral Abyss, players hardly have any difficult challenges to test their characters, weapons, and artifacts.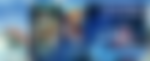 To make things worse, miHoYo's action-RPG runs on a Gacha system. The community comprises several players who have spent considerable amounts of money to avail event-exclusive characters and items. Naturally, the lack of content after making such huge investments is severely disappointing for them.
ADVERTISEMENT
Article continues below this ad
Genshin Impact needs more than just mini-games at the moment
Mondstadt is currently hosting the Windblume Festival, which is undoubtedly a colossal event. It is hosting some exciting mini-games that revolve around archery, and music, among other things. Moreover, there's a brand-new dating simulator for characters called Hangout Events.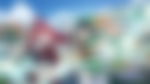 Even though these mini-games are entertaining, they do not include combat and strategy building. This is a huge leap from the game's meta that is based around fighting small enemies like Hilichurls and gigantic bosses like Dvalin and Andrius.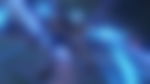 In a recent video, prominent Genshin Impact YouTuber DSGaming opened up on the glaring issues with the 1.4 update:
DSGaming had recently maxed out his favorite characters like Venti and Zhongli. In addition to that, he had also refined the five-star Elegy for the End bow and the Vortex Vanquisher weapons to the maximum levels. Despite putting in so much effort, the 1.4 update hasn't introduced new domains, enemies, or bosses where DSGaming can actually use his team.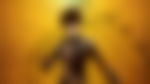 This has drastically affected the YouTuber's ability to create content. Furthermore, he hasn't been streaming daily because his audience expects something new regularly.
Is the 1.5 update already too late to bring the desired changes?
ADVERTISEMENT
Article continues below this ad
The 1.5 update for Genshin Impact will release in five weeks. Until then, the community can either pull for Venti, Childe, and Rosaria or play the aforementioned mini-games. It is safe to assume that the players will feel the scarcity of new bosses, exploration regions, and end-game content even more in the upcoming weeks.
Even if miHoYO brings the required changes in its game with the 1.5 update, it might be a little too late. There is a wide variety of games in the markets currently, and many of those belong to the role-playing genre. Hence, it won't be a surprise if free-to-play players shift to other alternatives soon.
On the flip side, content creators and 'Whales' can just sit back and wait for the developers to release content that helps them in making the best out of their teams studded with five-star items and characters.
ADVERTISEMENT
Article continues below this ad