Genshin Impact 1.4 Update: Secret Tips to Clear Windblume Festival Challenges
Published 03/20/2021, 6:52 AM EDT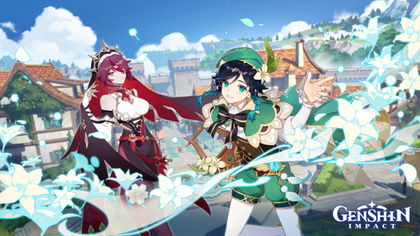 ---
---
miHoYo recently released the 1.4 update for Genshin Impact, and the highly anticipated Windblume Festival in Mondstadt also arrived with it. This event is not only a great opportunity to earn free rewards but also a way to have a lot of fun while trying out some unusual challenges. These include the Bullseye Balloons, Ballads of Breeze, and Peculiar Wonderland.
ADVERTISEMENT
Article continues below this ad
It comes as no surprise that players around the world are currently struggling to adapt to the aforementioned challenges. They require a lot of patience and precision, which are some things that Genshin Impact hasn't demanded from the community up till now.
Every little tip to clear the Windblume Festival challenges is valuable at the moment.
ADVERTISEMENT
Article continues below this ad
Prominent YouTuber Gacha Gamer discovered such tactics in a recent video:
Genshin Impact characters that work best in Peculiar Wonderland
Every character in Genshin Impact comes with their unique abilities and talents. Some of them, like Razor's less stamina consumption, are very important in clearing certain Windblume Festival events. Moreover, including two Anemo characters can further activate the resonance bonus of this element.
Similarly, the Geo Traveler can provide elevation with his Elemental Skill. This ability works best when used in the Stepping Stone Antics and Barrage Minuet. Players can also complete a challenge that requires them to finish Peculiar Wonderland without falling.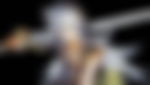 It is worth noting that the timer in Peculiar Wonderland does not give additional points for stage bonuses. There's a penalty, but only if the participant runs out of time, which implies that completing the challenges in the fastest time possible does no good whatsoever.
Other hidden details in update 1.4
There have been many subtle, yet game-changing additions in Genshin Impact with the 1.4 update. It won't be an overstatement that players often neglect food, and the several food recipes in miHoYo's action-RPG. As a result, the four new recipes introduced with the latest update have also gone unnoticed.
These recipes comprise Mint, a refreshingly cool ingredient that the community has been gathering for months now, and are available for purchase from the Good Hunter in Mondstadt, and Wanmin Restaurant in Liyue.
ADVERTISEMENT
Article continues below this ad
Lastly, the developers have patched two glaring issues in Ningguang's gameplay. Her Charged Attack will no longer lead to lag in the game, and the Elemental Burst missiles will also serve their purpose.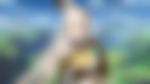 All in all, Genshin Impact has a ton of new challenges and events with the addition of Windblume Festival. Veterans who've been complaining about the lack of content finally have something to look forward to.
ADVERTISEMENT
Article continues below this ad