Genshin Impact 1.4 Update: Use This Build to Turn Venti Into a Six-Star Anemo Archon
Published 03/17/2021, 10:01 AM EDT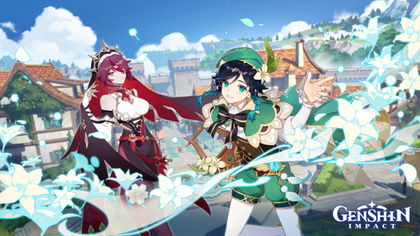 ---
---
The highly anticipated 1.4 update for Genshin Impact is finally here. Even though a majority of veterans seem disappointed with the lack of content, the return of Venti and Childe has been a pleasant surprise for many beginners.
ADVERTISEMENT
Article continues below this ad
It won't be an overstatement to say that Venti is the best support character in Genshin Impact. He is extremely useful during the end-game challenges like Floor 11 of the Spiral Abyss, thanks to his Elemental Skill and Burst.
Here's a quick guide to build Venti that not only best utilizes his Elemental abilities, but helps the Anemo Archon in dealing considerable support damage.
ADVERTISEMENT
Article continues below this ad
Weapons and artifacts to perfect Venti's crowd control in Genshin Impact
Venti's Elemental Burst named Wind's Grand Ode is one of the most overpowered abilities in Genshin Impact. It fires off an arrow made of several coalesced wings, creating a huge Stormeye that sucks in nearby objects and enemies. In addition to that, it deals continues Anemo damage.
It is worth noting that Venti's Anemo damage is not enough to clear out enemies, and it is recommended to swap the team's main damage dealer as soon as Wind's Grand Ode collectivizes the swarm. Hence, increasing Venti's Energy Recharge should be the first priority of players.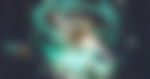 Accordingly, the best four-star bow for Venti is the Stringless. In the context of five-star weapons, the Skyward Harp easily stands out the rest of the arsenal. Players who are suffering with miHoYo's gacha system can opt for the Favonius Warbow. Luckily, this four-star weapon is available for free at Adventure Rank 18.
Prominent Genshin Impact YouTuber Gacha Gamer talked about this Venti build in a recent video:
2 piece-sets of Viridescent Venerer and Noblesse Oblige are the best artifact sets to build Venti as a support damage dealer. Depending on their preferred play style, players can also use a 4 piece-set of the Viridescent Venerer. Lastly, 4 piece-sets of Legacy, Scholar, Instructor or Gambler work decently during early and mid-game.
Best team compositions for Venti
ADVERTISEMENT
Article continues below this ad
It is self-evident that building Venti is not a challenging task in Genshin Impact. Unlike other characters that unleash their potential only with hard-to-find artifacts and weapons, he fulfills his role with minimal resources. It comes as no surprise that Venti performs well in every team composition.
The only downside attached to this character is his first constellation, that is far less effective compared to the upcoming constellations. To say the least, the Anemo Archon is still a must-have for players that adore his play style.
All in all, Venti can definitely make your life easy in Genshin Impact. He is versatile, cheap to build, and cannot be replaced by any other support character easily.
ADVERTISEMENT
Article continues below this ad