Genshin Impact 1.5 Update: Here's What Makes Eula One of the Best Characters in the Game
Published 05/24/2021, 10:36 AM EDT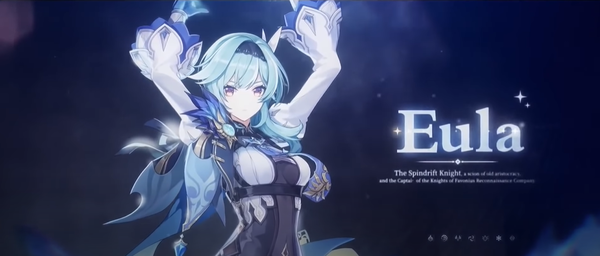 ---
---
A lot of players criticized Eula before her release in Genshin Impact because many believed she wouldn't be a viable character and investing in her would be a complete waste. However, after watching Eula's unreal damage output through elemental bursts and damage multipliers many have changed their opinion.
ADVERTISEMENT
Article continues below this ad
Eula is undoubtedly one of the best characters in the game already. She is a physical damage dealer and with her release, she was able to put a spotlight on other physical damage dealers. Here's why Eula overshadows many five-star characters in the game.
ADVERTISEMENT
Article continues below this ad
Eula is an insane damage dealer in Genshin Impact
Eula makes clearing the toughest floors of Spiral Abyss a piece of cake. She is a viable character both for F2P and heavy spenders. In addition to that, she is a physical damage dealer which means she does not rely on elemental reaction.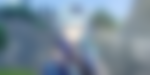 This quality of her has its own set of pros and cons. Some players might complain regarding her lack of viability when it comes to elemental reaction, meaning she cannot trigger big damage numbers like Diluc, Hu Tao, and Ganyu as they can trigger Melt reaction. Whereas, others have praised her as she deal an equal amount of damage to all the enemies irrespective of their element.
miHoYo has focused more on Eula's elemental burst and she can deal more than 100k damage easily depending on her kit. This makes her a very suitable character for light spenders as they don't have to spend too much on her to make it insanely powerful. Since her release players are having huge debates on Eula. The major concern of most players is whether she will fall off-meta soon.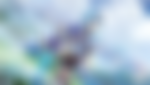 They have to keep in mind that this is a gacha game and in the future, developers will obviously release more characters that will replace someone or another. But for now, Eula is a great damage dealer and can provide great assistance to the team.
ADVERTISEMENT
Article continues below this ad
Moreover, miHoYo already announced that it will focus more on the Electro element after the 1.6 update. This means Eula will deal more damage to opponents if the Super-Conduct reaction also receives some buffs. Currently, Super-Conduct reduces the physical resistance of the opponent by 40%. It would be very interesting to see if this number increases after the 1.6 update.
ADVERTISEMENT
Article continues below this ad