Genshin Impact 2.1 Update: Guide for the Lunar Realm Event
Published 09/10/2021, 1:14 PM EDT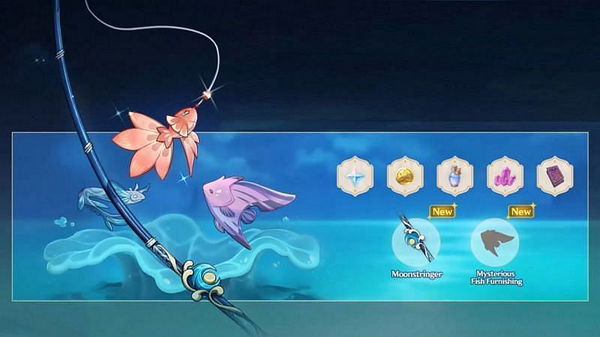 ---
---
The 2.1 update for Genshin Impact has been an enormous success. It motivated a lot of veterans to come back to the game and explore the new region, Inazuma. Furthermore, it explained every character's story and all the sorrowful Inazuma citizens' life in detail.
ADVERTISEMENT
Article continues below this ad
In addition to that, miHoYo also released many new characters with amazing character designs, each different from the other. Currently, many players are having a dispute on whether Raiden Shogun needs a buff.
Surprisingly, developers didn't respond to this at all but released a new event for players to get free primogems. Moreover, the new event, Lunar Realm, features the newly released fishing feature. It is motivating players to explore Teyvat in more detail and catch new species of fish in a challenge.
ADVERTISEMENT
Article continues below this ad
Lunar Realm event guide in Genshin Impact
Lunar Realm is the first fishing event to be introduced since the game's release. It will offer players one exclusive event-themed fishing rod, Moonstringer Fishing Roda, and a Mysterious Fish. The event will last for seven days and each day you can claim up to 60 primogems, Mora, Hero's Wit, and much more.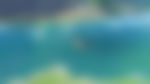 Before starting the event, you first have to talk to Kujirai Momiji in Inazuma and hear her story about a legendary fish tale. Then she will guide you to go to Jiawei in Liyue and he will assign you a challenge and the event will start. Each day, a new challenge will arise; on the first day, you will have to catch up to five Sweet-Flower Medaka fish, to claim every reward available.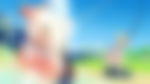 Interestingly, you have to catch them within the specified time limit, which is 120 seconds. You will be given a random fishing spot, which will be different from the already introduced 27 fishing spots. Surprisingly, you can even catch up to 50 fish per day at the special fishing spot.
ADVERTISEMENT
Article continues below this ad
This will help you get closer to catch 2000 fish to get the last fishing achievement. When it comes to how to catch the fish, you should know what type of bait each fish prefers. For Sweet-Flower Medaka, you will need Fruit Paste Bait; therefore, make plenty of baits before hopping on the challenge.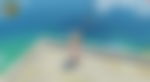 Next, always make sure to throw the fishing rod at the side of the fish's mouth. Remember, if your fishing rod touches a fish, it will scare it and it will run around a bit until it calms down. Although Sweet-Flower Medaka fish was very easy to catch, miHoYo will make the upcoming challenges a lot more challenging.
ADVERTISEMENT
Article continues below this ad
Are you excited to catch more fish and earn free rewards? Let us know in the comments down below.
Watch this story: Worst Video Game Movie Adaptation
Trending Stories