Genshin Impact 2.1 Update: Why Sangonomiya Kokomi Might Be the Worst Five-Star in the Game
Published 09/22/2021, 1:42 PM EDT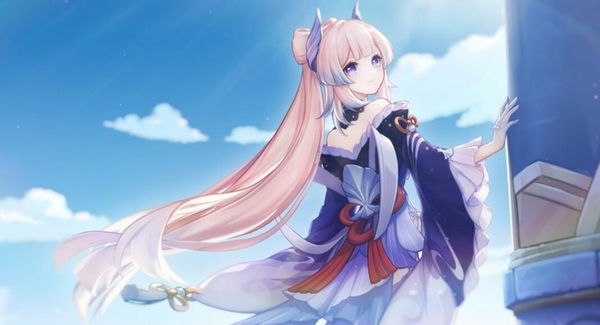 ---
---
Genshin Impact will soon celebrate its one-year anniversary. It's very impressive to see a gacha game with no competitive background gain so much popularity. Not to mention, miHoYo attracted several players with the 2.0 update and the release of Inazuma. Furthermore, the primary source of income for developers is the gacha characters.
ADVERTISEMENT
Article continues below this ad
A lot of players invest in character banners to get their hands on their favorite characters. Raiden Shogun, who is the Electro Archon in the game, made huge sales at her first day of release. Unfortunately, it looks like we can't say the same for Sangonomiya Kokomi. Many players even consider her as the worst five-star character to get release.
ADVERTISEMENT
Article continues below this ad
Why Sangonomiya Kokomi is receiving a lot of hate in Genshin Impact?
The major debate between players on Kokomi is that she will only work as a healer in the game. Healers are the most ignored role in the community after the release of Zhongli. Furthermore, Qiqi, who is potentially the best healer in the game, receives a lot of criticism as she can't deal tremendous damage.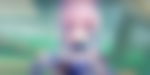 On the other hand, characters like Bennett and Diona, who can provide attack buff and shield respectively with great healing scaling, are more beneficial. However, Kokomi cannot provide such benefits and can be easily replaceable. Moreover, you have to keep her on the field after using her elemental burst to get some additional damage from her normal and charged attacks.
ADVERTISEMENT
Article continues below this ad
However, that's not even the worst part of her kit. After ascending her, one of her talents decreases her Crit Rate to -100. Crit Rate is the most important factor to trigger extensive damage; having a negative Crit Rate means your chances are very low to hit Crit. The only importance that she can play in your team is to provide heal which can be outclassed by Bennett and Diona.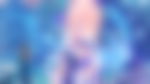 Most importantly, she is a five-star character and if you are a low spender, investing in her will be a waste. Interestingly, there are a lot of rumors about miHoYo focusing on Ganyu's re-run; thus, it would be better to save those primogems and invest in Ganyu's re-run banner. Although Qiqi is considered the worst five-star in the game, it looks like Kokomi might take her spot soon.
ADVERTISEMENT
Article continues below this ad
Regardless, if you are a fan of her playstyle and design, you should definitely try to pull for her. However, if you are a beginner and want to have a main damage dealer, it would be best to skip Kokomi. What are your thoughts on Sangonomiya Kokomi? Let us know in the comments down below.
Watch this story: Worst Video Game Movie Adaptation
Trending Stories