Genshin Impact: Albedo Banner Is the Greatest and it's not Because of Him
Published 12/22/2020, 1:48 PM EST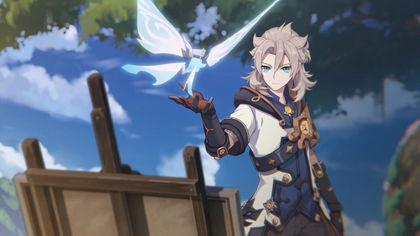 ---
---
Genshin Impact is steadily approaching its final big update 1.2 of the year. This will mark the addition of a new character in Albedo that was only name dropped a couple times. He is going to be a Geo elemental alchemist from Mondstadt. If you want to learn more about this character, you can head over to this link.
ADVERTISEMENT
Article continues below this ad

ADVERTISEMENT
Article continues below this ad
What makes this Genshin Impact character banner special?
This banner probably contains the three best support characters that fit with any party. Fiscl, Sucrose and Bennett are known to be great as they can trigger elemental reactions that fit with any top tier carry. If you are running Klee, Diluc, Razor from the previous banner, then you are going to find a use for one of these characters guaranteed.
Bennett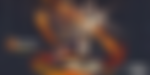 Bennett offers significant support with his insane area of effect heal with his elemental Burst ability (Q). It can bring your entire squad back to maximum health, as it scales with his maximum hp. It is a reliable way to keep your characters at their maximum health, as Bennett is not a weak support character like Babara. The (Q) ability can also buff the entire team's attack, which also scales with his own attack.
He can perfectly hold on his own, and they often regard him as a mini Diluc. If you are lacking a Pyro dps character, then Bennett can even take on that role. He is truly one of the most versatile characters that is a must have on any team.
Final Thoughts
This character is a must have from this banner, you should make pulls for him specifically. He is probably the strongest 4-star character in the game, who really should be a 5-star with a banner of his own.
Fiscl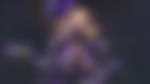 Fiscl was available as a reward not so long in the meteorite event. If you grabbed her from that, then this will serve as a great opportunity to unlock all her constellation. She is great as a support, as most of the community operates her an off-field support character.
The elemental skill on this character summons your owl Oz that deals electro damage. It can be used as a source to proc elemental reactions like super conduct, overload, and electro-charged these elemental reactions amplify the damage out significantly. She can be effectively paired with Bennett, Diluc, Tartaglia (Childe), Klee and so on.
Final Thoughts
By the design of her constellation, she can be turned into a dps, but she is a single target unit only. Something that is not desirable on a damage dealer because in usual situation enemies outnumber you.
Sucrose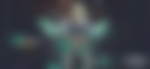 She is often called as a mini Venti due the level of utility she provides. Venti is probably the most broken character in the game, and Sucrose is a basic version of that. Mini version of a broken character can't be anything short of being great, and it is exactly the case here.
She is one of the best support characters, who comfortably sits along-side Bennett in that regard. Anemo characters can only offer swirl as an elemental reaction. It mixes the elements present on the battlefield to spread out the damage evenly among all the enemies.
Most Anemo characters need to use their skills to trigger this reaction, but Sucrose can do it with a normal attack, as she is a catalyst user. Passive talent on her provides free elemental mastery to all party members every time she triggers swirl.
Her elemental skill(E)and burst(Q) works similarly but differs only in pulling power. The Burst can group people right in the middle, but E would only deliver a small dose of swirl damage. All the Klee, Xiangling, and Amber users will love teaming up with her.
Final Thoughts
She is exactly like bennett in terms of the level of utility she provides.  Much like Bennett, even Sucrose is a 5-star worthy character that especially free-to-play players should go for.
ADVERTISEMENT
Article continues below this ad
There you have it, the three greatest support characters that are all jammed in a single banner. If you have been saving up your primo gems, then this is the best time to put them to use.
ADVERTISEMENT
Article continues below this ad