Genshin Impact: Amazing Build to Turn Your Ningguang Into a 5-Star DPS Carry
Published 02/20/2021, 11:12 AM EST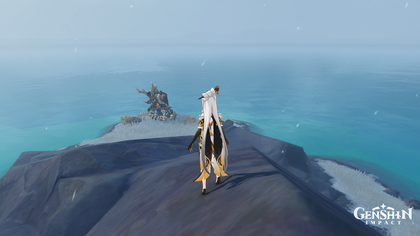 ---
---
Genshin Impact has rolled out the second banner for update 1.3. This latest banner contains the powerful electro character Keqing and two outstanding 4-star units in Bennett and Ningguang. The character in focus today is the remarkable Ningguang, who can rival even 5-star character in terms of damage output. She serves as an overseer of Liyue, and naturally it transcends into her ability to take down foes.
ADVERTISEMENT
Article continues below this ad
This character is a must-have unit, especially for free-to-play players who are looking for a feasible DPS unit. If you are just starting or you need a strong powerhouse to take on the Abyss floors, then look no further than her.
ADVERTISEMENT
Article continues below this ad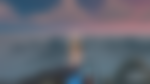 Decimate your enemies with this Ningguang build in Genshin Impact
This banner offers two amazing 4-star characters that everyone should try to obtain. Free to play players should focus on unlocking Ningguang who works as a powerful 4-star DPS unit that you cannot afford to miss. She is a Geo elemental character that only relies on herself to deal damage, but despite that limitation, she is still a viable character because of her kit. Although, the new buff to the lucrative Geo elemental resonance adds to her ever-growing powers.
Constellations
First up, players should focus on unlocking her from the banner, and also remember to pick her again from the Lantern Rite event. The first constellation is very vital, as it turns all her attacks into Geo damage. This constellation will amplify her damage output significantly, as she also scales with Geo damage as an ascension stat.
If you can pick up three copies of Ningguang, you are in a prominent position, as her first two constellations will amplify her damage output. The next power spike for her is locked at her final constellation, so you merely need three copies to turn her into a capable DPS unit.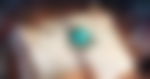 Best Catalyst weapons of Genshin Impact
She is a catalyst user, and there aren't many items that you can choose from for her, as Ningguang requires crit rate and crit damage. If you can secure either with her weapon, then you have acquired the first ingredient that will turn her into DPS unit.
The best weapon for her is the 5-star catalyst 'Lost Prayer to the Scared Winds' as it contains crit rate as the base stat. The weapon skill on her also works incredibly well, as it grants her straight 8-16% elemental boost. This effect can be stacked three times, and it will essentially turn her into an overpowered DPS character.
If in case you don't have this weapon, then go for 'The Widsith', as it contains crit damage as main stat. This weapon also works great on her and can be acquired through Gacha system quite easily, so just keep making the pulls.
Artifact build for Ningguang
The choice of artifacts should not go beyond the dedicated Geo elemental set 'Archiac Petra'. The 4-piece set will grant you Geo damage bonus and will also enhance damage output by boosting crystalize reaction.
If the character picks up the crystal of a particular element, then its damage will be enhanced against the same by 35%. Geo characters rely on these crystals to avoid taking damage, and therefore it serves as the perfect choice for Ningguang too.
Now, building each piece will depend on the main stat of your weapon. If it enhances crit damage, then you will have to look for crit rate in the artifacts, and vice versa. Look for these main statistics in artifacts, Geo Damage bonus on the cup, crit rate or crit damage on the headpiece, attack percentage on sands.
The flower and feather always contain HP and attack as the main stat, so look for crit rate and crit damage on their substat.
ADVERTISEMENT
Article continues below this ad
Video source: Gacha Gamer
You need to get a healthy balance of over 80% Geo damage, 150% crit damage, and crit rate of 70% with 212% attack boost. If you are able to attain this with the artifact weapons, then your Ningguang will deal damage that will easily go beyond 100K per ultimate.
Comment below and let us know how the build works for you.
ADVERTISEMENT
Article continues below this ad