Genshin Impact: April 2021 Shop Reset Might 'Change Everything'
Published 04/01/2021, 8:43 AM EDT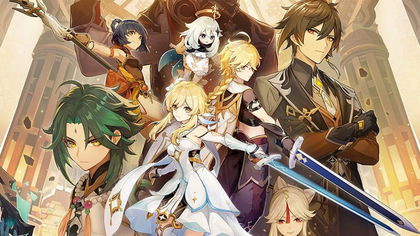 ---
---
The shop in Genshin Impact changes every month, and players around the world eagerly wait for the latest offers on characters, weapons, and items. Interestingly, the April 2021 update has brought back the shop to its earliest version from September 2020. This implies that the shop resets every six months and will repeat the same pattern till October 2021.
ADVERTISEMENT
Article continues below this ad
Hence, players can now presume the characters that will be available for purchase in the upcoming months. Accordingly, they can save important resources like Starglitter and Stardust.
Items available in Genshin Impact following April 2021 shop reset
ADVERTISEMENT
Article continues below this ad
The shop in Genshin Impact is currently offering Razor and Amber for 34 Starglitter each. While the former is a great physical damage dealer, the latter is a starter character.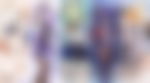 Razor reaches its true potential on the 4th constellation, and players can try unlocking it this month. On the flip side, starter characters like Amber have never featured on limited-time banners, and now is a great time to unlock their valuable constellations finally.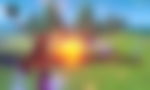 Royal weapons have also arrived in the shop in April 2021. These include Royal Longsword, Royal Greatsword, Royal Spear, Royal Bow, and Royal Grimoire. These weapons work best with the characters that boast an acute attack speed.
Bennet and Lisa might come into the shop in May 2021
As aforementioned, the shop in Genshin Impact will now repeat the pattern that it followed in the first six months of the game's release. As a result, it is safe to assume that Bennet and Lisa will be up for sale in May 2021.
Bennet is often considered the best character in Genshin Impact, and saving your Starglitter for him is certainly a smart choice. Moreover, Lisa receives a massive buff at her sixth constellation, and the upcoming month might be a great opportunity to unlock it.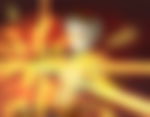 Soon after, Kaeya and Barbara will be a part of the shop in June. While the former is one of the most underrated characters in the game, the latter is a decent healer.
ADVERTISEMENT
Article continues below this ad
Sekapoko-Genshin Impact explained the importance of the shop reset in a recent video.
The ability to know the upcoming characters in the shop is certainly game-changing for the Genshin Impact community. Sekapoko advised free-to-play players to refrain from spending their Starglitter on Razor and Amber. Instead, they should wait and unlock constellations on Bennet, who's a much better character.
ADVERTISEMENT
Article continues below this ad