Genshin Impact: Best Five Star Damage Dealers Worth Your Money
Published 03/26/2021, 7:15 AM EDT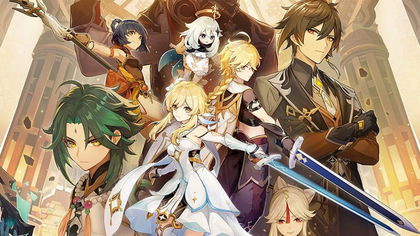 ---
---
It won't be an overstatement that main damage dealers play the most important role in Genshin Impact. Even if a team comprises three brilliant support characters, the absence of a damage dealer can affect the overall performance.
ADVERTISEMENT
Article continues below this ad
Accordingly, the developers have emphasized on damage dealers ever since the release of Genshin Impact, and a majority of characters can fulfill this team role. Hence, choosing the right DPS character for your team is one of the toughest choices to make in the game.
It comes as no surprise that five-star characters can easily overshadow four-star characters. However, they are hard to unlock, and often require players to invest actual money.
ADVERTISEMENT
Article continues below this ad
Here's a quick guide to investing your money only in the best five-star damage dealers in Genshin Impact.
Ganyu's charged attack can break Genshin Impact
Alongside explosive damage, Ganyu's Elemental Skill and Elemental Burst are great abilities to support any team. She belongs to the Cryo element, and can easily trigger reactions like Melt, Vaporize and even Superconduct.
With artifact sets of either Wanderer's Troupe or Blizzard Strayer, you can increase her charged attack damage. It also grants the same damage bonus to the Frostlake Arrow's AoE bloom effect. Ganyu can take out groups of enemies easily and deal damage from a long range.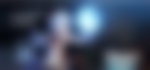 Xiao
While other damage dealers often have abilities that can also help in supporting a team, Xiao is purely a main DPS. He is brilliant at clearing out mobs, and the damage of his Elemental Burst far exceeds other five-stars in Genshin Impact.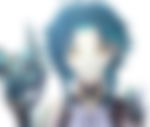 Xiao also has the highest base attack in the game, but comes with certain weaknesses. You will have to build him properly and place him in a team that suits his play style. He's an Anemo Yaksha, and cannot trigger the most powerful elemental reactions.
Hu Tao
Hu Tao belongs to the most dominant element in Genshin Impact, Pyro. This is one of the biggest reasons behind players prioritizing her over Ganyu or Xiao. Her Elemental Skill and basic attacks are simply great, and lead to her Elemental Burst, which is arguably the strongest damage dealing ability in the entire game.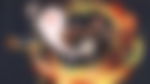 In addition to that, Hu Tao is versatile and easy to build. You can use easily available artifacts like Crimson Witch of Flames and Lavawalker to increase her potential.
Prominent YouTuber Further Beyond Gaming claimed Hu Tao to be the best five-star main DPS in a recent video:
Diluc is still one of the hardest hitting characters in Genshin Impact
miHoYo changes the meta in Genshin Impact consistently. New characters arrive with almost every update, and the old ones usually get replaced quickly. However, Diluc is an exception, as he's been dominating the battlefields since the 1.1 patch.
Just like Hu Tao, Diluc takes full advantage of his Pyro element. Furthermore, he's a quick-striking Claymore user, owing to which weapons like Wolf's Gravestone significantly increase his damage stats.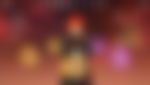 Diluc is a great deal for beginners, and is easy to build. He's a pure DPS character, and even his constellations revolve around dealing more and more damage.
Childe
Childe, who is also the toughest boss in Genshin Impact, is equally good when used as a playable character. He belongs to the Hydro element, and can become a part of many diverse team compositions.
ADVERTISEMENT
Article continues below this ad
He can change stances and deal damage from long as well as close ranges. Considering this unique play style, beginners might take a lot of time to adopt to Childe. However, once they get the hang of it, Childe's damage certainly compensates for all the effort.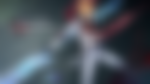 All the aforementioned damage dealers might serve the same purpose, but have completely different play styles. Therefore, invest in the ones that seem the most exciting to you, and you can retain in your team compositions for a long period.
ADVERTISEMENT
Article continues below this ad