Genshin Impact: Best Weapons for Yoimiya in the 2.0 Update
Published 08/08/2021, 1:05 PM EDT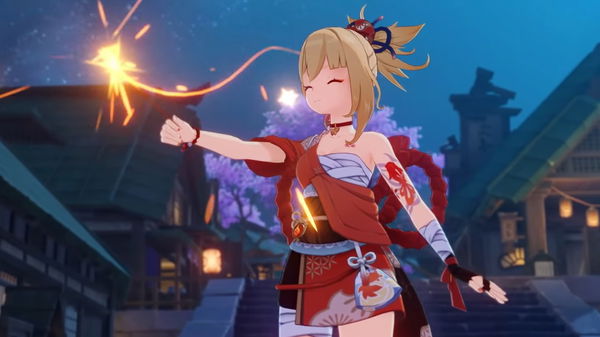 ---
---
Yoimiya is the next five-star character coming to Genshin Impact. She belongs to the Pyro element and can deal tremendous damage through her elemental skill. By using her elemental skill, all Yoimiya's normal attack gets influenced by Pyro for 20 seconds. However, you can't generate three kindling arrows in her elemental skill state.
ADVERTISEMENT
Article continues below this ad
Yoimiya's banner will also include a new four-star character, Sayu. Most players who don't want to pull for Yoimiya will definitely spend a moderate amount of primogems to pull for Sayu. Moreover, she can provide heal as well Swirl reaction making her a usable character. If you really like Yoimiya's aesthetics and skills and are waiting for her banner, then these are the top three weapons that will unleash her maximum potential.
ADVERTISEMENT
Article continues below this ad
Top three weapons for Yoimiya in Genshin Impact
Hamayumi Bow
Hamayumi bow is one of the four-star craftable weapons from Inazuma. It has a moderate base attack, but its sub-stat of ATK% makes up for it. Furthermore, its passive perfectly matches Yoimiya's skill and also gives an additional bonus. It is one of the best weapons for any free-to-play player as they don't have to rely on the gacha system.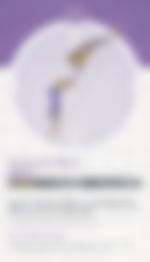 miHoYo describes its passive as," It increases the normal ATK DMG by 16% and Charged ATK DMG by 12%. When the energy of the character equipping Demon Slayer Bow is at 100%, the skill effect is increased by 100%." In short, it means you will deal additional damage through your normal and charged attack if your elemental burst is ready. It's a perfect weapon for Yoimiya and Ganyu.
Rust
Rust is another four-star weapon that is very useful to Yoimiya. With its passive, the damage of the normal attack is increased by 40% just at refinement 1. Furthermore, most of the damage will depend on her normal attack.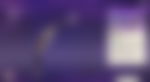 Therefore, if you got lucky with the gacha system and already have this weapon, then it would be a splendid choice for Yoimiya. Surprisingly, if you have a high refinement level on Rust, then it can exceed many other five-star weapons as well.
ADVERTISEMENT
Article continues below this ad
Thundering Pulse- new five-star bow in Genshin Impact
Naturally, the new five-star weapon Thundering Pulse is the signature weapon of Yoimiya. It has a high base attack and even its passive suits perfectly for Yoimiya. Furthermore, it also has sub-stat of CRIT DMG, which can overcome the lack of CRIT DMG, you need for her while ascending her.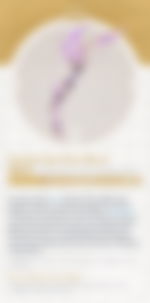 However, rolling on a weapon banner is not something a free-to-play player can afford. Regardless, it would be best to try your luck for this weapon as it would rule the meta and will be the best bow for a long time. What are your thoughts on Yoimiya? Let us know in the comments down below.
ADVERTISEMENT
Article continues below this ad
Watch this story: Ten Mightiest Weapons of Genshin Impact