Genshin Impact Developer miHoYo Takes Legal Action After Creators Leak 1.5 Update Content
Published 03/20/2021, 1:54 PM EDT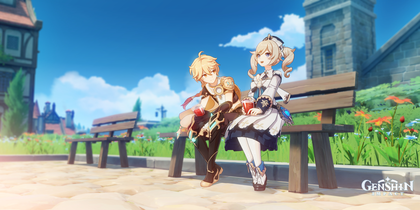 ---
---
Genshin Impact has received a lot of support from fans worldwide in its brief lifespan. The game needs a lot of time and patience on the players' part to make progress. However, a lot of players are already at a stage of giving up because of a lack of end game content. As a result, they often resort to leaks for motivation to continue their journey in miHoYo's gacha based action RPG.
ADVERTISEMENT
Article continues below this ad
On the flip side, this really affects miHoYo's business strategy and may also create false hopes in the user's mindset. Thus, developers have finally decided to take some legal actions against creators who post any information regarding leaks or unpublic projects. Many channels have already received copyright strikes, and it looks like they won't hold back.
ADVERTISEMENT
Article continues below this ad
Copyright strikes by miHoYo on many Genshin Impact creators
miHoYo was facing many problems because of its content getting leaked out. Such leaks had been prevalent in the Genshin community since the game's inception. For instance, some players had revealed Xiao's gameplay before his release with update 1.3. They also leaked a lot of information on Hu Tao and her charged attack.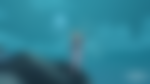 Naturally, the studio took legal action against them, leading to a ban on their accounts within hours. Furthermore, the 1.4 update has just dropped up and all the content related to 1.5 is already out. This behavior has made miHoYo furious and has compelled it to take such measures against even small YouTubers and Twitch streamers.
Many creators who have posted leak videos on 1.5 have now received a copyright strike or have been made private by the creator. This has resulted in tension within the community and a lot of creators are panicking because of miHoYo's actions.
It is worth noting that many content creators want to change their content, but their fanbase doesn't let them do so. Instead, viewers constantly pressurize them to reveal upcoming characters and events before any official conformations.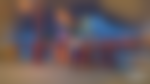 ADVERTISEMENT
Article continues below this ad
How fans and content creators can stop the spread of leaks
Fans have to understand that such leaks can lead to their favorite creators losing their channels in seconds. At last, posting leaks is not a good content idea. It may be something that a lot of fans like, but it overshadows hours of hard-work that other creators put in making original and official content.
The only solution is to not promote such leaks and it would be more fun to wait, and watch the official Genshin Impact live-stream that reveals all the information every month regarding the upcoming updates. Accordingly, creators have to change the theme of content or bigger problems shall arise for their careers on YouTube and Twitch.
ADVERTISEMENT
Article continues below this ad