Genshin Impact: Funniest Ways to Cross Water Without Cryo Characters
Published 03/27/2021, 7:21 AM EDT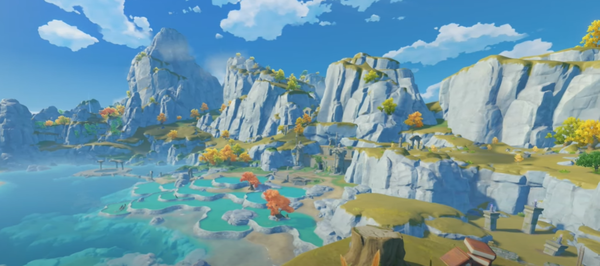 ---
---
Genshin Impact has a beautiful open world that comprises vast pasture lands, mountain peaks, snow, and water resources. Exploring these diverse landscapes is definitely tempting at first glance, but is a lot harder than it seems.
ADVERTISEMENT
Article continues below this ad
From increasing the stamina of characters, to using their elemental abilities, players need to put in a lot of effort if they wish to discover the secrets hidden in Tevyat.
One such popular strategy is to use Cryo characters for crossing water resources. Qiqi, Kaeya, and Chongyun can freeze water for long durations, and consequently create durable ice bridges.
ADVERTISEMENT
Article continues below this ad
However, many players like to spice things up in Genshin Impact. So much so that they have devised strategies to cross water in the game without using any Cryo characters. These tactics might be time-consuming, but are certainly a great way to pass time.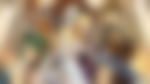 Genshin Impact enemies that help in crossing water
The Cryo Abyss Mage always freezes the water under it, but does not move when it has an active shield. Accordingly, you just need to break the Abyss Mage's shield and then use a low damage character to control its direction. Using a sword's charged attack also suits this trick.
YouTuber CatWithBlueHat- Genshin Impact called the Cryo Abyss Mage a 'custom ice bridge generator' in a recent video.
The Frostarm Lawachurl is easily one of the most terrifying enemies in Genshin Impact. It throws big snowballs when triggered, that can work great as ice platforms on water.
Unfortunately, these platforms do not last very long.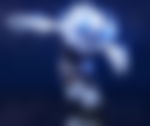 Just like the Frostarm Lawachurls, the Ice Shield Mitachurl creates ice on water. The platforms created by these enemies are smaller, but much more frequent and long-lasting.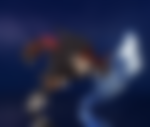 The Cryo Hilichurl Shooters shoot Cryo arrows which can create ice paths for walking. Even though it is a difficult technique to travel long distances, you can use it to stand and save stamina during combat.
Fatui Cryogunners deal explosive damage, hence, you should use a good shield character while trying out this trick, Wait for the Fatui to release ice towards you, and just walk in the desired direction. The Cryogunner sometimes goes underwater and turns into a secret ice bridge generator.
Slimes
There are two types of slimes in Genshin Impact that are effective for crossing water.
Small Cryo Slimes walk on water and simultaneously create a path behind them. Simply follow them in the direction you want to travel, as they will run away with fear. This is a very reliable strategy, as intimidating a small Cryo Slime is a piece of cake. The only disadvantage attached to following a Cryo Slime is the freeze effect it imposes on you occasionally.
ADVERTISEMENT
Article continues below this ad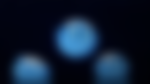 Lastly, there are the Mutant Anemo Slimes. They are gigantic and can launch you in air. All you need to do is jump on them while they're charged. Activate your glider once you reach the highest point and glide your way above the water.
Have you discovered more such absurd ways to cross water in Genshin Impact?
ADVERTISEMENT
Article continues below this ad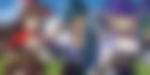 Trending Stories