Genshin Impact: Guide for the Upcoming 2.2 Update Events
Published 10/06/2021, 1:38 PM EDT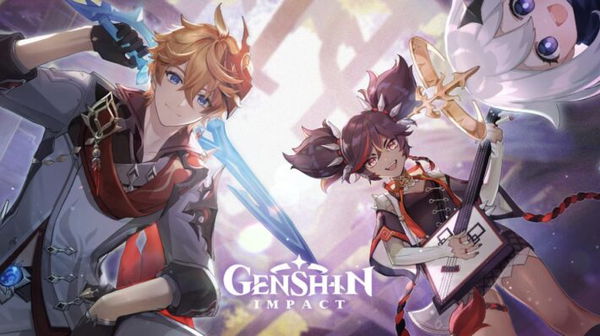 ---
---
The 2.1 update was an enormous success for Genshin Impact. Developers were able to earn great profits from the Raiden Shogun's banner. Although miHoYo received huge criticism because of anniversary rewards, it was able to redeem itself by offering 1600 more primogems and other rewards in the end.
ADVERTISEMENT
Article continues below this ad
The 2.2 livestream covered all the upcoming content and players are looking forward to 2.2 events. Furthermore, there is a rumor that users can earn a total of 8,000 primogems by taking part in the events and exploring the new region. Here's everything you need to know about the upcoming 2.2 events.
DIVE DEEPER- Genshin Impact Version 2.2: Thoma Seems Like a Pyro Version of Xinqiu With Godlike Support Potential
ADVERTISEMENT
Article continues below this ad
All upcoming 2.2 events in Genshin Impact
Labyrinth Warriors
Labyrinth Warriors will be the first event to launch in the 2.2 update. Furthermore, it will awards users with a free constellation for Xinyan by participating in the event.
During the event, players have to enter the Mystic Onmyou Chamber and face some threatening enemies. Furthermore, they have to create a team consisting of the main damage dealer, support characters, and healers. In addition to that, they will be accompanied by the Shiki Taishou, a paper figure who will assist players with its Charm Magic.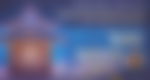 Shiki Taishou will assist players with certain magic seals that will provide buffs to their teams in various ways. The event will also offer users glorious rewards like Primogems, Crown of Insight, Character Ascension Materials, Talent Level-Up Materials, Mystic Enhancement Ore, Mora, and Character EXP Materials.
Shadow of the Ancients event coming to Genshin Impact
The Shadow of the Ancients event will take place on the new island, Tsurumi Island. Players will join forces with Hosseini in researching Ruin Grader. They will explore certain areas in Teyvat, in search of components vital in repairing important ancient devices, called Pursina's Spikes.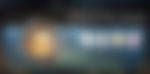 These Spikes will help in disabling the Ruin Grader's healing abilities; moreover, they need the Prospectors item to locate Spikes in the specific area. After collecting Pursina's Spikes, players will have to test them to ensure that they work properly before the final fight. During the testing, Travelers have to fully charge the Spikes and defend them from nearby monsters' attacks.
The Last and final part of the event is Live Testing. At the final stage where they will face Ruin Grader; the monster will be in its inactive state when this stage starts. Players will have to charge all the Spikes in a specific time period and attack the monsters with them. In case players can't charge all the Spike in the given time period, it will activate the Ruin Grader and they have to face it head-on.
Tuned to the World's Sounds
Tuned to the World's Sounds is an upcoming rhythm game event similar to the Ballads of Breeze event from the 1.4 update. Unlike the rhythm game from Windblume Festival, players will see a new sliding mechanic for the rhythm game itself. Tuned to the World's Sounds will offer a new instrument gadget, the Flower Zither.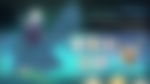 Similar to the Ballads of Breeze event, Travelers can test their musical skills by trying different difficulty modes. There will be three difficulty levels: Normal, Hard, and Pro. Most importantly, they can also choose a character to play the rhythm game with. Interestingly, each of these characters will have a Reward Progress to play through, which means players can earn more rewards.
Upcoming Dreams of Bloom event in Genshin Impact
Unlike the other aforementioned events, this event is not a combat or competitive-style event. However, this event is more focused on players who like to decorate their Serenitea pot. During the event, players will have to submit certain materials to Sakuya's (Inazuma Florist) daily requests to get special seeds from her.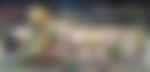 Sakuya will prepare three different types of Dreambloom Seeds, including Star Hibiscus, Pearbell Seed, and Silkpod Seed. Interestingly, in order to promote the Co-op mode, miHoYo will also let Travelers gift flowers to their friends. After the event ends, users can get their hands on three flower stand furnishings that they can place inside their realm. Not to mention, players will also be able to grow flowers inside their realm that will be used to build future furnishings.
ADVERTISEMENT
Article continues below this ad
Ley Line Overflow
Last, we have one more event returning from the past version, Ley Line Overflow. Ley Line Overflow is a very popular event among users as it offers handsome rewards with very low investments. This event lets you farm up resources like Mora or EXP books with a double amount of drops from Blossoms of Wealth or Revelation for the same amount of Resin.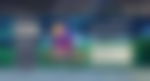 These are all the upcoming 2.2 events that players should be looking forward to. Are you interested in the upcoming content? Let us know in the comments down below.
ADVERTISEMENT
Article continues below this ad
Watch this story: Video Game Franchises Returning to Consoles
Trending Stories