Genshin Impact Guide: How to Complete Windtrace Event and Earn Free Primogems
Published 05/14/2021, 5:40 AM EDT

---
---
The 1.5 update for Genshin Impact has certainly been a game-changer in many aspects. From permanent features like the housing system, to new characters like Eula and Yanfei, it has fulfilled the demands of millions of players around the world. In addition to that, it has been introducing constant mini-games and events to entertain the community even more.
ADVERTISEMENT
Article continues below this ad
The latest event to arrive in Genshin Impact is the Windtrace event where players are split into two sides, Rebels and the Hunter. It works similar to a prop hunt, as the Rebels have to hide from the Hunter for a fixed amount of time.
Here are some tips to win more often in Windtrace event and get rewards like free primogems, Windtrace coins, and more.
ADVERTISEMENT
Article continues below this ad
Tips for Hunters in Windtrace event in Genshin Impact
The goal of the Hunter is to find all the rebels in 3:30 minutes. There are three Windward Arts/abilities that the seeker can choose from. All the abilities are highly beneficial in different areas, and should be used accordingly.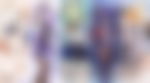 The first tip for a Hunter is to closely watch the directions of the Rebels during the preparation phase. Moreover, keep a note of the props that are available on the map that you are playing. As a result, you will only have to look for a limited amount of items leading to efficient time management.
Lastly, always contest the favor and do not let Rebels steal them. The increased movement speed for 30 seconds is a valuable upgrade in this time-bound event.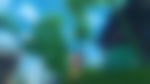 Tips for Rebels in Windtrace event
Just like the Hunter, the Rebels can choose to play with certain abilities. Transparency seems like the best option here, because it can help in running away from the Hunter and escaping tough situations.
Another tip for the Rebels is to hide as far as they can from the spawn. As aforementioned, a skilled Hunter will always keep a note of the Rebels' directions in the preparation time, and hiding in far-off places is a viable strategy to avoid getting caught. Accordingly, climb high places like trees because they are the most difficult to search while hunting.
Last, but not least, make the best out of the Minimap that shows the location of the Hunter. With the help of this feature, you can always stay one step ahead of the Hunter and constantly change your hiding spot.
ADVERTISEMENT
Article continues below this ad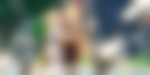 YouTuber Mtashed tried out the Windtrace event in Genshin Impact in a recent video:
ADVERTISEMENT
Article continues below this ad
As for now, you can collect a maximum of 1,200 Windtrace coins by winning games. This amount will increase by 600 for the upcoming 6 days, eventually leading to a limit of 4,800 Windtrace coins. These coins can be redeemed for 420 Primogems, Character EXP Materials, Mora, and a Windtrace-themed Namecard.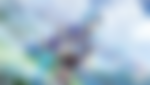 Trending Stories