Genshin Impact Guide to Build Chongyun as a Main Damage Dealer
Published 03/06/2021, 4:36 AM EST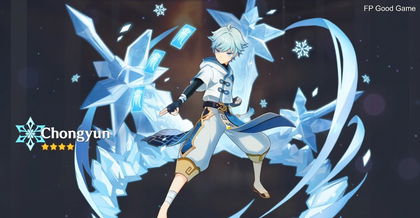 ---
---
Update 1.3 for Genshin Impact has finally unveiled Hu Tao through her "Moment of Bloom" banner. With the highly anticipated five-star polearm user, three brilliant four-star characters are also featured in this banner.
ADVERTISEMENT
Article continues below this ad
The most celebrated name on this four-star characters list is Chongyun. This exorcist from Liyue belongs to the Cyro element and uses Claymore swords to fight his enemies.
Now that he's featured in the limited-time banner, a lot of players will finally unlock Chongyun. Others who might have received him while pulling for Zhongli can certainly look forward to unlocking Chongyun's constellations. Hence, here's a building guide to best use this Cyro character as a main damage dealer in your team.
ADVERTISEMENT
Article continues below this ad
How to use Chongyun's elemental skill and burst in Genshin Impact
Chongyun's elemental skill is arguably one of the trickiest abilities in Genshin Impact. While inflicting the enemies with the Cyro status, it weakens them against elemental reactions through Electro abilities. This not only lowers the opponent's defense but significantly enhances the power of basic attacks.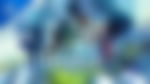 To make the most out of Chongyun's elemental skill, level up his second passive talent named Rimechester Blade. It summons an additional spirit blade and deals his Layered Frost's Skill damage as AOE Cyro DMG. Furthermore, it reduces the Cyro resistance of enemies by 10% for 8 seconds.
Gacha Gamer, in a recent video, showcased the benefits of upgrading Rimchester Blade:
Similarly, Chongyun has a highly effective elemental burst for dealing damage and triggering reactions. 'Spirit-Blade- Cloud-parting-star' summons three giant spirit blades in mid-air that touch the ground consecutively.
Best weapons and artifacts for Chongyun
In the context of four-star weapons, Chongyun works best with either the Serpent Spine or a Blackcliff Slasher. Both the weapons play a huge role in boosting a character's critical rate to 50-70%. Ideally, players should maintain a 2:1 ratio for Crit DMG/Rate when building characters like Chongyun.
Interestingly, free-to-play weapons like the Debate Club, that can be later upgraded with the Prototype Archaic also suit Chongyun decently.
ADVERTISEMENT
Article continues below this ad
If you've been lucky enough to get your hands on a Wolf's Gravestone or a Skyward Spine, outright use these five-star weapons to unleash explosive damage on your enemies.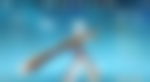 Building a character in Genshin Impact is incomplete without artifacts. Even though Chongyun can work well with several artifact combinations as a support character, only use a full Gladiator's Finale set or 2-piece sets of Icebreaker and Gladiator's Finale if your aim is to use him as a main DPS.
ADVERTISEMENT
Article continues below this ad