Genshin Impact Guide To Build Xiangling As a Support or Main DPS
Published 12/22/2020, 1:19 PM EST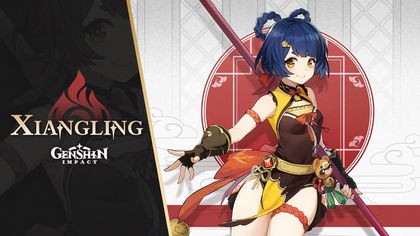 ---
---
Genshin Impact had an enormous impact on the gaming community this year, and the developers plan to carry on this success. miHoYo provides an amazing storyline and character development, which attracts many players towards it.
ADVERTISEMENT
Article continues below this ad
Players have to build a 4 character team to defeat dungeons, domains, enemies and bosses. However, it may seem like an effortless task at first glance, but it becomes a lot more complicated with time.
Pyro characters have dominated the battlefields in Genshin Impact since the beginning, and Xiangling stands out on this list. Interestingly, she is available for free after completing the Spiral Abyss floor 3 chamber 3.
ADVERTISEMENT
Article continues below this ad
Here's a guide to make her your team's strongest character.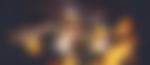 Xiangling as an efficient support character in Genshin Impact
The only thing that players have to keep in mind beforehand is what role they want Xiangling to play in the team. If you are planning to build her as a support character, keep the following tips in mind.
Xiangling is destined to be someone who provides explosive elemental reactions like Over-load and Melt on Hydro and Cyro enemies, respectively. To say the least, this provides an immense help to the team.
Moreover, her passive talents focus on Gouba, providing a chili pepper which increases attack by 10% for 10 seconds for any character who picks it up. Players should keep in mind to hit the same opponent twice with her elemental burst as it gives additional damage.
The ideal weapon for her as a support character would be the Prototype Grudge as it provides a large energy recharge bonus. It can be crafted from the blacksmith if players are getting unlucky with the Gacha system.
To further enhance her abilities, players should go for the Crimson Witch of Flames artifact. The 2 piece set will increase its Pyro damage bonus by 15%. Its 4 piece set not only increases its elemental reaction damage, but will also increase her Pyro damage.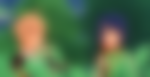 Xiangling as a Main DPS character
ADVERTISEMENT
Article continues below this ad
Indeed, Xiangling fills the role of a supporter perfectly, but she can even provide significant physical damage. She can deal significant damage, especially the last two hits, mainly because of her impressive mobility.
She can truly fill the gap of a damage dealer in the team if left any. To build her as a Main DPS players should go with the Crescent Pike. The weapon provides a damage bonus and can be crafted from the blacksmith as well. The weapon provides an increased 20% attack damage for 5 seconds after absorbing an elemental particle or orb. Players can easily avail these stats by using her physical attack or elemental skill.
With regard to the artifacts, the best choice would be the Gladiator's Set. However, players can swap between the Martial Artist, Bloodstained Chivalry, and Resolution of Sojourner. All these artifacts provide great attack bonuses which is an important factor for a physical damage dealer.
ADVERTISEMENT
Article continues below this ad