Genshin Impact Guide to Unleash the True Potential of Noelle
Published 03/27/2021, 2:35 PM EDT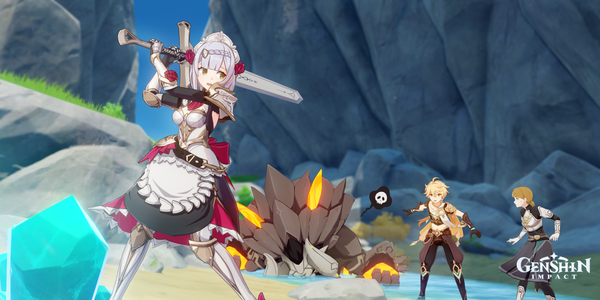 ---
---
Through the Hangout Event in Genshin Impact, players were able to spend a lot of time with Barbara, Noelle, Bennett, and Chongyun. Indeed, this helped them know more about them and develop more affection towards them. Many players claim that out of all four, Noelle's story was the most entertaining.
ADVERTISEMENT
Article continues below this ad
Other than her caring nature, the story has also focused on her strength and power. Undoubtedly, she brings a lot of effectiveness and support to any team. She is not only a significant support and healer, but can also fulfill the role of a great damage dealer.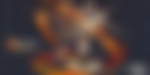 ADVERTISEMENT
Article continues below this ad
Noelle is a great four-star character in Genshin Impact
The hardworking maid of Knight of Favonius is a rare character who is compatible with any team composition. She can fulfill all the roles of a support, healer and main damage dealer. To say the least, she has all the abilities that can lead you to victory. However, everything comes with a price and in case of Noelle, it is her elemental skill.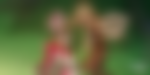 Noelle's elemental skill provides a shield which protects her from the enemy's attack. Moreover, through all the damage she does to opponents, she heals herself and all other party members. Interestingly, she can't generate any energy particles after activating her shield or elemental skill, which may lead to a massive delay in her elemental burst.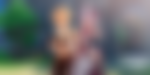 Another problem with Noelle is the low cooldown period of 20 seconds on her elemental skill. In order to get rid of this situation, it would be best to equip at least one more character of Geo element to provide extra elemental particles. The strategy to put two Geo characters will provide Geo resonance, which comes very handy. The Geo resonance provides an increase in shield strength and damage by 15%. Additionally, it also decreases the opponent's Geo resistance by 20% for 15 seconds.
Weapons and artifacts
The best slot weapon for Noelle, which anyone can craft from a blacksmith, is Whiteblind. Whiteblind comprises defense both in its passive and sub-stat, which makes it a perfect choice for Noelle. The major reason to increase her defense is because her healing and elemental burst scale with defense.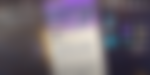 When it comes to some Gacha weapons, the best four-star weapon for Noelle would be the Sacrificial Greatsword. The sub-stat it provides is energy recharge, which is hugely beneficial for her as it will compensate for the lack of energy particles she gains in her elemental skill. Furthermore, the passive it provides has a 50% chance to end the cooldown.
ADVERTISEMENT
Article continues below this ad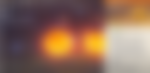 Naturally, any five-star weapon on Noelle will increase her performance drastically, but getting Skyward Pride would be more beneficial because of its energy recharge sub-stat. For the artifacts, the best choice would be the four-piece set of Archaic Petra as the two-piece set will provide additional 15% Geo damage and four-piece set will give 35% damage bonus based on the crystal element you pick.
Finally, a great choice would be to put two-piece of set Archaic Petra and two-piece set of Retracing Bolide. It will provide an additional 15% Geo damage bonus and shield strength by 35%.
ADVERTISEMENT
Article continues below this ad