Genshin Impact: Here's Why Thoma Is the Perfect Support Character for Hu-Tao
Published 10/27/2021, 3:53 PM EDT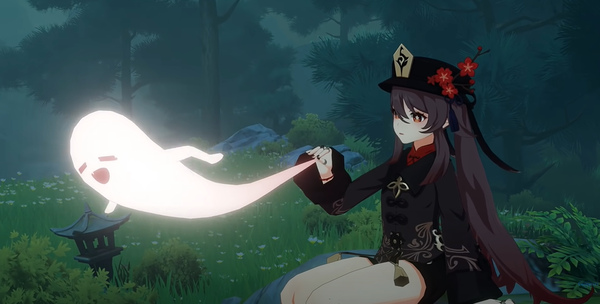 ---
---
The current update for Genshin Impact update 2.2 is raging in all its glory. With the roster of new events items and an upcoming new character about to be released. Gamers have found yet another fantastic area in fogg shrouded Tusurmi island. However, this isn't the most exciting piece of news for the fans, at least not for Hu-tao mains of the world.
ADVERTISEMENT
Article continues below this ad
If you are a Hu-tao mains, who love to live on the edge with a dangerously low HP, then Thoma will excite you. He is the flashy new 4-star pyro support unit, which seemingly appears to be a godlike unit.
ADVERTISEMENT
Article continues below this ad
video source:  dragonfly
Thoma and Hu-Tao are the perfect Pyro duo in Genshin Impact
Hu-tao is not a simple character to pair and parties around her is difficult to put together. She doesn't care about healing, but her damage will be greatly neutered because of it. This unit can pound out lots and lots of damage if she can stay at low HP. However, it also leaves her vulnerable to imminent death, and this can only be prevented with a shield character.
Watch this story: Video Game Franchises Returning to Consoles
ADVERTISEMENT
Article continues below this ad
Now, Zhongli is already the greatest ally for Hu-tao, but this Archon unit is hard to get. However, Thoma's addition will definitely be game-changing for the community. He is a solid 4-star pyro character, who can offer both energy particles and a powerful shield that Hu-tao can use. Energy particles are not important for her as her damage output majorly relies on her charge attack and elemental skill.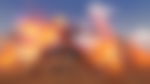 Thoma is not a character that is tailored for dealing damage, but for offering support. His pyro shield and pyro resonance enable Hu-tao greatly to boost her damage output. At C6 of Thoma, he buffs everyone's attack damage by another 15% on top of 20% from pyro resonance.
ADVERTISEMENT
Article continues below this ad
Hu-tao loves attack damage and the more she can acquire, the harder she can hit. Not to forget, the powerful shield that Thoma can generate, which will only make her invincible, and the addition of Xinqiu will crank up her damage output.