Genshin Impact: How to Clear the Hardest 11-2 Spiral Abyss Floor
Published 04/14/2021, 7:14 AM EDT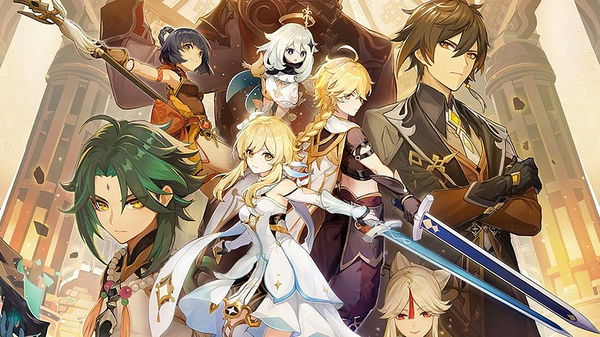 ---
---
Even after several months of release, the Spiral Abyss is the only decent end-game challenge for Genshin Impact players. It is a special type of domain unlocked at AR 20 located in the Musk Reef.
ADVERTISEMENT
Article continues below this ad
The Spiral Abyss comprises the Abyss Corridor (Floors 1-8) and the Abyssal Moon Spire (Floors 9-12). Each floor further contains three chambers that have challenges of increasing difficulty.
As per the aforementioned mechanics, the 12th Spiral Abyss floor should be the hardest to beat in Genshin Impact. However, the second chamber for the 11th Spiral Abyss floor has surprisingly changed this narrative. Players have to fight large mobs of enemies while protecting the Monolith in this floor, due to which it is the toughest challenge in the game.
ADVERTISEMENT
Article continues below this ad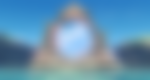 Four-star characters that can beat the 11-2 floor in Genshin Impact
Even though five-star characters are the most powerful in Genshin Impact, one can unleash the true potential of four-stars too. This is only possible with the right artifacts, weapons, and of course, talent upgrades.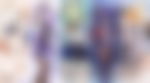 Here are the four-star characters that can actually beat the 11-2 floor:
The Anemo Traveler with 4-piece Viridescent Venerer
Noelle with a 4-piece Gladiator's Finale
Fischl with a 2-piece Thundering Fury and  2-piece Gladiator's Finale
Barbara with a 2-piece Maiden Beloved
Amber with a 4-piece Wanderer's Troupe
Xiangling with a 2-piece Bloodstained Chivalry and 2-piece Gladiator's Finale
Lisa with a 2-piece Thundering Fury and 2-piece Noblesse Oblige
Kaeya with a 2-piece Blizzard Strayer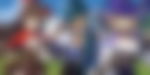 Focus on upgrading the talents of all these characters to at least Lv. 6 and choose weapons that particularly improve their CRIT Rate and CRIT Damage. You can also replace certain characters on this list with better four-star or five-star alternatives.
How to tackle the mobs of enemies in Spiral Abyss Floor 11-2
For the first half of Floor 11 Chamber 2, you can use the Anemo Traveler, Amber, Barbara and Kaeya. The first move should be to release Amber's Baron Bunny and then follow up with the Anemo character's elemental ability. Try gaining the attention of enemies that attack the monolith and eliminate them before the others.
A small, yet precious tip is to keep the first Electro sniper alive but kill the first Pyro sniper.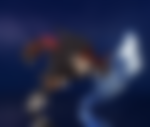 Interestingly, the second half of Floor 11 Chamber 2 is much easier in comparison to the first half. The enemies that target the monolith won't deal a lot of damage, owing to which you can eliminate them without pressure.
ADVERTISEMENT
Article continues below this ad
YouTuber Enviosity showcased how to beat the Spiral Abyss Floor 11 Chamber 2 in a recent video.
The strategies mentioned above might seem easy at first glance, however, a plethora of players have struggled to execute them properly. Therefore, practice them multiple times and do not got demotivated if you fail initially.
ADVERTISEMENT
Article continues below this ad