Genshin Impact: How to Get Albedo from the Character Banner
Published 12/23/2020, 12:25 PM CST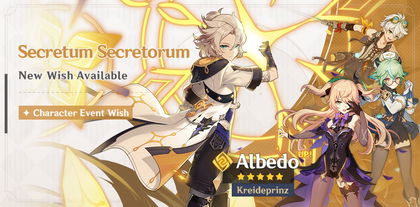 ---
---
Genshin Impact has finally opened all its doors to 'Dragonspine' with update 1.2. Things are going to get a lot more interesting around the Mondstadt region. Albedo has discovered a new region, and he is taking you into the dark reaches of the snow mountains. He is the star alchemist for the Knights of Favonius and the new 5-star character of the game.
ADVERTISEMENT
Article continues below this ad
How to ensure that you get him 100% from the character banner? Here is a guide that will help you understand the Gacha system a lot better.
ADVERTISEMENT
Article continues below this ad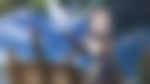 Genshin Impact guide that will guarantee you get Albedo
The first thing you need to check on the temporary character banner is the number of wishes you have made on it already. The thing about the character banner is that all the pull between the last 5-star character counts towards the upcoming banner as well. If you have managed to build a decent pity counter that is above or around 70, then you are in a good place.
Right around 30 pulls, the odds of getting the 5-star character increases significantly, as the Gacha system guarantees a 5-star drop in every 90 pulls (worst-case situation). This banner only contains 5-star characters and no 5-star weapon, so you are in the safe.
If you have previously pulled a 5-star character, then you are 100% assured to get the featured 5-star character or in this case Albedo as the next drop.
ADVERTISEMENT
Article continues below this ad
This is exactly how the Gacha system works in the game. So you have to always keep in mind where your pity counter is. It is also a good habit to keep in the touch with the Mihoyo forums and every update they post on their website. It will inform you about what you can expect in the future and by communicating with people you can build your pity accordingly.
New characters are regularly teased within the manga and discussion threads. They can give you insights about what is going to come. Genshin may look juvenile from the outside, but it is actually an intense math-based game that demands intensive strategy.
Players have to not just keep their economy healthy but also have to manage their pity counter with the Gacha system. As for new characters and changes, you have to keep up with the changing trends.
ADVERTISEMENT
Article continues below this ad