Genshin Impact: Hu-Tao Banner Will Kick Start Second Phase of All That Glitters Event
Published 02/28/2021, 11:57 AM EST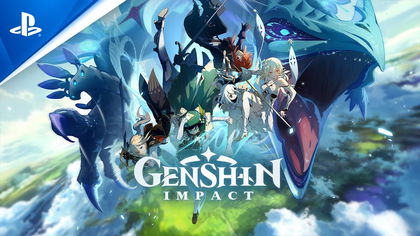 ---
---
The final phase of Genshin Impact update 1.3 is about to begin soon with a new character banner. The Keqing banner is already on its way out, thereby making room for the much-expected character Hu-Tao.
ADVERTISEMENT
Article continues below this ad
Hu-Tao is going to serve as one of the strongest polearm users in the entire game. The power scaling on her arrival will shift completely in her favor, which will make Xiao the second strongest unit.
ADVERTISEMENT
Article continues below this ad
Moreover, miHoYo recently made the announcement of brand new events that will indeed be tied to Hu-Tao. These events will also feature special expeditions and an expansive second phase of 'All That Glitters'. This will serve as a great opportunity for free-to-play users to pick up the vital primo gems.
According to the rumors, Venti re-run will serve as the first banner of update 1.4, which will roll out soon.
Version 1.3 Events Preview (Phase 2)

As new version approaches, so too do new events — are you ready, Travelers? Scroll down and view the image below for details on upcoming events~

All times below based on server time.
More events are coming soon. Stay tuned!#GenshinImpact pic.twitter.com/Z7eThxgFjY

— Paimon (@GenshinImpact) February 28, 2021
Genshin Impact's upcoming event will offer amazing rewards
The developers have finally revealed the final character banner of 1.3, Hu-Tao, that also contains three 4-star units. This will also kick start the second phase of the 'All that Glitters' event that will offer rich rewards. Similar to the first phase, players can pick up the valuable Primogems, Hero's Wit, and talent books from it.
The expedition event 'Vishaps and where to find them' will send your characters on a special expedition through Adventurer's Guild. This event will also offer event-exclusive rewards, including Mora and Primogems among other resouces.
Travellers must be above Adventure Rank 20, in order to participate in this lucrative event, which will start on March 5 and go on till March 15. Players will have to finish the Vishaps quest to enter this event that can be found in the town of Liyue.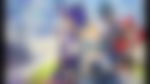 Video source: Tectone
ADVERTISEMENT
Article continues below this ad
Hu-Tao is a great DPS unit that you should pick up in Genshin Impact
Hu-Tao is going to serve as the strongest Pyro polearm character that will be a damage dealer. Currently, the only other Pyro polearm user is Xiangling, but she is not nearly as strong. Hu-Tao's entire kit will revolve around her HP pool, and her damage will also scale the lower her health gets. This character will most certainly make use of the Crimson Witch of Flames set that will amplify her damage output.
You can make elaborate elemental reactions out of her ultimate ability that could dish out massive damage numbers. Safe to say, Hu-Tao will be the strongest unit, right until Inazuma arrives, which could take three months' time. Hence, Hu-Tao is set to rule the roost for now.
ADVERTISEMENT
Article continues below this ad