Genshin Impact Is Working on Massive Buff to Electro Before Inazuma Arrives
Published 03/03/2021, 12:35 PM EST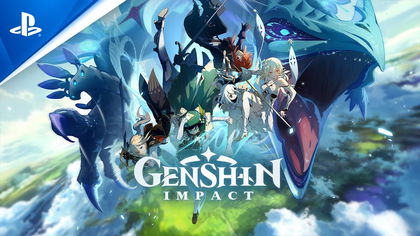 ---
---
Genshin Impact is slowly making its way towards electro nation of Inazuma with each update. This region will serve as the third nation that will be added into the game, following Mondstadt and Liyue.
ADVERTISEMENT
Article continues below this ad
With it, gamers will get to see a new roster of electro characters, weapons, mobs, and resources being introduced. It will also resume the main storyline of the title, right where the gamers left it behind in Liyue. The story of Geo archon ended with Rex lapis aka Zhongli making a deal with the Fatui.
He also spoke about the electro goddess and how she likes to rule with an iron first in her nation. If this holds true, then she will most definitely be one of the strongest Archon out of the seven. Although there is just one roadblock- electro is not a potent element, and it needs a strong buff.
ADVERTISEMENT
Article continues below this ad
Looks like miHoYo knows this issue all too well, as it appears to be working on an elaborate upgrade for electro before Inazuma arrives.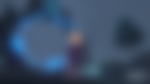 Leaks suggest electro reaction will gain more power in Genshin Impact
The title will soon step into the Inazuma region and the game will welcome new electro units. So far, the only major drawback of electro has been the lack of options in terms of characters. The element is perfectly fine in its place, but the game just does not have enough units.
New leaks from Genshin Leaks suggest an insane buff to electro unit that could be introduced soon.
Electro could rule the roost
The buff would amplify two major reactions that electro depends on dealing a high amount of damage. The incredible buff of 2.5 times to overload will surely make future electro characters extremely potent. It will allow players to nuke an entire mob of enemies out of existence by merely combining it with Pyro.
ADVERTISEMENT
Article continues below this ad
The leak also pointed at a significant boost to electro charge combination that will make Hydro and Electro combos even deadlier.
The title already has seen a Hydro unit (Tartaglia) and an Electro unit (Beidou) unleashing devastation throughout the map. This reported buff, along with new characters, will definitely make Electro a viable element.
With Keqing being the only 5-star electro character, who is the weakest 5-star character in the entire game, the electro element feels a bit weak at the moment. Although, this will soon change when Beidou takes us on the wild ride to Inazuma.
ADVERTISEMENT
Article continues below this ad