Genshin Impact: miHoYo Promises to Take Stringent Action Against Leakers for 'Illegal Disclosures'
Published 03/18/2021, 9:05 AM EDT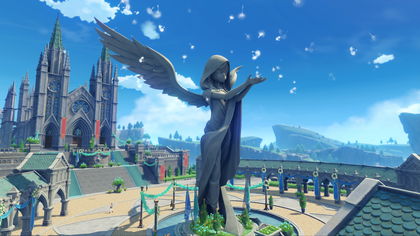 ---
---
The studio behind Genshin Impact, miHoYo, has laid down a strict warning for leakers. It looks like the studio's patience has been tested for long enough, and it won't tolerate untimely leaks anymore. This thing creates a lot of confusion in the gaming eco-system, as it spreads misinformation. As a result, miHoYo has decided to crack down on such leaks and unofficial streams of news to avoid the spread of insider information.
ADVERTISEMENT
Article continues below this ad
Naturally, these leaks affect the production process, as it compels the studio to alter its plans.
ADVERTISEMENT
Article continues below this ad
Recently, we discovered the dissemination of leaked version 1.5. content. Such behavior not only disrupts our plans to develop and promote the new version, but also causes some Travelers to have misconceptions about the content of the new version.

— Paimon (@GenshinImpact) March 17, 2021
miHoYo to take legal action against Genshin Impact leakers
The studio also urged fans to follow its guidelines and avoid spreading leaks. It is quite understandable how such things can come in the way of the development and production process.
These leaks serve as a massive obstacle as it gives away closely guarded secrets regarding the upcoming patch.
Here, we kindly ask for the support and help of all Travelers to resist leaks, and maintain a fair gaming environment. We will also increase our efforts to deal with such illegal disclosures.

— Paimon (@GenshinImpact) March 17, 2021
This tweet essentially seems like a final warning from the studio, as the leaks continue to give away secrets. The developers want to create an environment that welcomes new players. These leaks put its plans of releasing upcoming characters, events, and new features at risk. However, this news has not sat well with some fans on Twitter at all.
Twitter reacts to miHoYo's stern warning against leaks
A certain portion of the community is unhappy with miHoYo's stance against leakers. The fans deemed this as unfriendly, as it will prevent them to plan out their pulls for upcoming character banners. The absence of these leaks would certainly put the players at a disadvantage, as they won't be able to devise crucial strategies for banner wishes. This is especially true of free-to-play players.
Translation: "We want to keep players in the dark so they can't plan out which characters they want to save and pull for. When a character they like comes out, they'll be forced to spend. Please help us maintain this exploitative strategy."

— Ame 🥚 (@RainAfterDark) March 17, 2021
This fan complained about minimal dev & community interaction with Genshin Impact developers. He vented his frustration with a tweet in the thread and compared Genshin Impact with other gacha titles.
Gachas that have good dev-to-playerbase communication exist. Mica has been holding monthly roadmaps and QnAs for Girls Frontline for YEARS. Mihoyo does the bare minimum. The dev QnAs we have don't even address the most pressing questions, let alone actually having the community-

— Ame 🥚 (@RainAfterDark) March 17, 2021
There are some fans who disagreed with the notion of the community. However, there were some who wholeheartedly agreed with the gaming studio.
One fan even provided an adequate answer, and he also stated a good example of things miHoYo has been doing right all along.
ayo maybe it's just me, but there's a test run simulation that allows you to play the character to see if you like them or not… Yo POG???? it gives you primos too??

— Louie!! 5.2M/7.5M (@lulumiuwu) March 17, 2021
ADVERTISEMENT
Article continues below this ad
That's literally not it at all.

Leaks ruin hype and spoil their plans.

They spend a lot of time and effort hyping up the new updates on their videos when they release, and when leaks get sent out that ruins that hype, and it's not fair to them.

— TJeJ (@TJEpicGamer) March 17, 2021
Who is on the right side of things? That is not up for debate at all, as the title and its information are miHoYo's intellectual property. However, leaks have certainly helped the community in many aspects, so it is a tricky situation to resolve.
ADVERTISEMENT
Article continues below this ad