Genshin Impact: Most Used Characters in Spiral Abyss 2.0
Published 08/16/2021, 11:27 PM EDT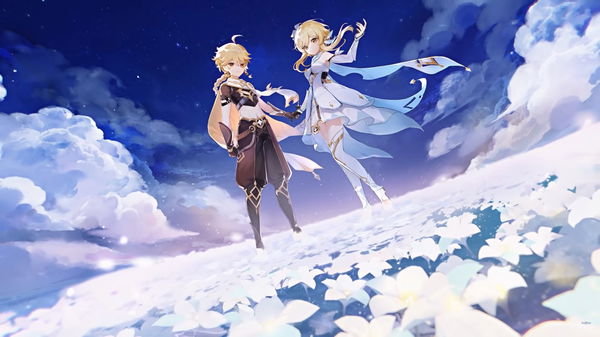 ---
---
With the new region, Inazuma, many new challenges are here in Genshin Impact. Several players are enjoying the 2.0 update with more puzzles, quests, and characters. Furthermore, as the new enemies in Inazuma are quite tough to defeat, they make a perfect challenge for users to test themselves.
ADVERTISEMENT
Article continues below this ad
Besides that, miHoYo also added Inazuma opponents to the Spiral Abyss, which makes the 2.0 Abyss quite hard to deal with. Especially the free-to-play players faced more problems in getting 9 stars on every floor as compared to the whales. Here are the top 10 characters used in the recent Spiral Abyss.
ADVERTISEMENT
Article continues below this ad
Top 10 characters used in the 2.0 Spiral Abyss in Genshin Impact
Diona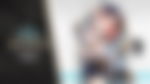 Diona is one of the best support characters in the game. Her shield helps a lot in taking extensive damage and she can even play the role of a healer. Furthermore, she can also act as an energy battery if you pair her with Eula or Ayaka, who have a high energy cost.
Mona
Mona belongs to the Hydro element and is a great support character to have in your party. Unlike Diona, she is a five-star character, so most players might not have her in their collection. However, if you got lucky in your pulls and have her, then she is definitely one of the characters to build.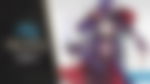 Not to mention, she is an impressive pair with Ayaka and Ganyu, as she triggers the Frozen elemental reactions. With a four-piece Blizzard artifact set, Mona can help Cryo characters to increase their Crit Rate by 40%.
Ayaka
Ayaka is one of the five-star characters belonging to the Inazuma region and has a Cryo vision. She has the same sprint design as Mona and is very fun to play. Undoubtedly, she is one of the great damage dealers and her attack scaling is insane.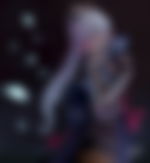 Most importantly, her elemental burst can annihilate opponents in seconds; however, it also comes with a cost. Her elemental burst moves in one direction, and if your enemy moves away, you are finished. This is one of the major problems she faces in the recent Spiral Abyss and is eighth on the list.
Hu Tao- Best Pyro DPS in Genshin Impact
Hu Tao is one of the best main damage dealers in the game and can easily outshine most of the other characters. Her elemental burst helps her to heal herself and she can deal double damage in lower HP. Therefore, running a healer with Hu Tao is not a splendid choice.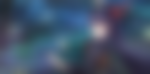 Other than that, she can also deal continuous Pyro damage by influencing her normal attacks with Pyro. This increases her viability a lot and you should definitely pull for her in her rerun banner in the future.
Xingqiu
Xingqiu is one of the four-star characters that can easily outshine most five-star characters. He is a great support character and you can deal with various elemental reactions through his burst. You can apply constant Hydro to enemies during his burst.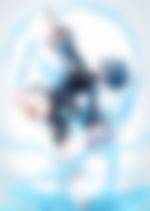 Bennett- Best four-star character
Undoubtedly, Bennett is the best four-star character of the game and can increase an entire teams' viability. He can provide an additional attack bonus during his elemental burst when the character on field HP is above 70%.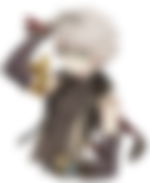 However, this restriction is lifted after acquiring his first constellation and they get an increase in attack regardless of their HP. Moreover, pairing him with Hu Tao and Diluc can increase the ATK bonus by 25% because of Elemental Resonance.
Ganyu- Best main damage dealer in Genshin Impact
Ganyu is the strongest character in the game and can deal tremendous damage through her charged attack. She is the best main damage dealer to have in your party and can play the role of both a main damage dealer as well as a support character.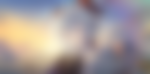 However, the only problem is while attacking your opponents, you are left quite open, which makes dodging their attack an arduous task. Hence, it's best to play her with a shield character like Diona or Zhongli to avoid this disadvantage.
Venti- Anemo Archon in Genshin Impact
Venti was the first five-star character to have his limited banner on the game's release. He is a great support character and can group many characters in one place. Furthermore, with the help of a four-piece Viridescent set, he becomes a deadly support unit.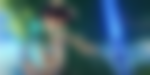 He can trigger a lot of reactions in his elemental burst. Not to mention, Abyss requires a character for crowd control and Venti can easily fulfill this job.
Kazuha
Kazuha, released in the 1.6 update, has easily climbed to the top with other five-star units. Just like Venti, he is an immense help to have when it comes to crowd control, which increases his effectiveness in the Abyss.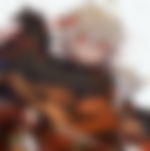 Moreover, the best reactions to trigger with him are Vaporize and Frozen. All his attack relies upon the elemental mastery and you should focus on increasing it other than Crit Rate or Crit DMG.
Zhongli- Geo Archon in Genshin Impact
ADVERTISEMENT
Article continues below this ad
You won't need any healer in your party if you have Zhongli, as his shield is almost unbreakable after his buffs in the 1.3 update. He is the only character to ever receive buffs in the game. You can place him with any main damage dealer and he will still come in handy.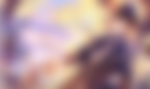 Furthermore, Zhongli's elemental burst, Planet Befall, summons a meteor to smith his enemies. The meteor deals massive Geo DMG to opponents and applies the Petrification status to them. The Petrification status stuns opponents for few seconds.
ADVERTISEMENT
Article continues below this ad
Watch this story: Ten Mightiest Weapons of Genshin Impact
Which of the aforementioned characters do you have in your team? Let us know in the comments down below.
Trending Stories