Genshin Impact Starter Characters Are Criminally Underrated
Published 03/26/2021, 5:56 AM EDT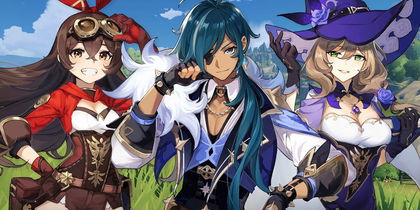 ---
---
Genshin Impact has a beautiful open-world and an equally captivating storyline that contains a plethora of characters. All these characters belong to a certain element and have unique play styles. Moreover, it has a gacha system where players need to spend money for unlocking the best items. As a result, free-to-play players usually struggle to build powerful teams and clear the end-game challenges.
ADVERTISEMENT
Article continues below this ad
However, it seems like the community has largely neglected the potential of starter characters in Genshin Impact. Kaeya, Amber and Lisa are unlocked at a very early stage in the storyline, and players often replace them as they reach higher Adventure Ranks.
It is worth noting that miHoYo hasn't included the starter characters in any of the Event banners. Accordingly, unlocking constellations on Kaeya, Amber, or Lisa is an arduous task, because players rarely pull the Standard banner.
ADVERTISEMENT
Article continues below this ad
Genshin Impact starter characters have brilliant constellations
A majority of characters in Genshin Impact work well with the suitable artifacts and weapons, even at zero constellations. In contrast, the starters have extremely viable constellations, that directly impact their play style.
For instance, Amber's second constellation improves her Baron Bunny and enables manual detonation. Surprisingly, the explosion via manual detonation deals 200% additional DMG.
Gacha Gamer also talked about the rather unknown abilities of Amber in a recent video:
Similarly, Lisa's sixth constellation allows her to stack 3 nearby enemies with Violet Arc's Conductive status. This, when combined with her second constellation, makes Lisa a fast support DPS character. The Violet Arc talent of the Librarian of the Knights of the Favonius already has a staggering 487% multiplier at level 1.
The true power of Kaeya as a main DPS and support character
Amber and Lisa are still two of the most unpopular characters in Genshin Impact, but players have finally started using Kaeya. The sword user belongs to the Cryo element, owing to which he can trigger Vaporize, Melt, and Superconduct. He himself deals decent damage with his quick, normal attacks.
Kaeya with Xingqiu, Chongyun, and Zhongli (or any other Geo character) is now considered one of the strongest team compositions.
ADVERTISEMENT
Article continues below this ad
Last, but not least, there are The Travelers. They can swap between Anemo and Geo elements, which explains their high flexibility and versatility in any team comp.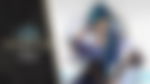 It won't be an overstatement that ignoring the starters in Genshin Impact is a rookie mistake. While 'Whales' can continue unlocking their favorite five-star characters, free-to-play players can stick to the basics and efficiently use Kaeya, Lisa and Amber.
ADVERTISEMENT
Article continues below this ad