Georges St Pierre Says He Wanted to Become the First Champ Champ Champ
Published 08/19/2019, 10:01 PM EDT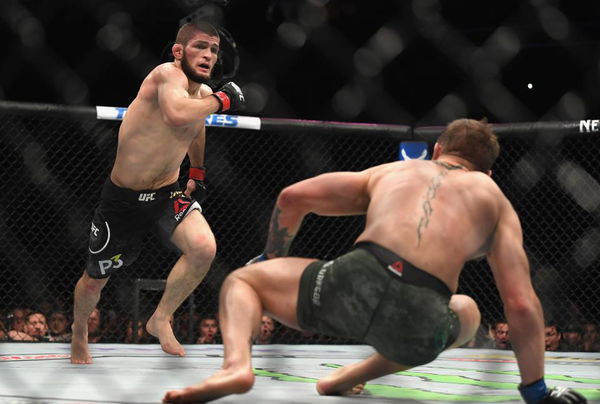 ---
---
Georges St-Pierre finally breaks his silence and revealed whether he is going to fight the undefeated Russian wrecking machine, Khabib Nurmagomedov. In an interview with Chael Sonnen, George discussed the potential Khabib's matchup after UFC 242.
ADVERTISEMENT
Article continues below this ad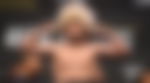 GSP said:
ADVERTISEMENT
Article continues below this ad
"We worked very hard to try to get it (fight with Khabib). We asked many times. The UFC was categorically didn't want to do it. My goal was to become the first champ champ champ. That's what I wanted to do. UFC didn't want to do it. I missed the train. I  don't think it'll happen."
Reportedly, GSP was the welterweight champion before he went up to middleweight and beat Michael Bisping for the title.
GSP talked about why he doesn't want to fight anymore saying:
"When I train in the gym, I feel like I still get it. I feel strong and confident. If you ask me after the gym I am going to say yes. The minute I leave the gym, I don't want to go back to that clown circus. It's so much trouble and so much pressure. What concerns me is my health. it's not the punches, it's my stress. My body takes a toll. It's a very stressful life. I don't want to go for 3 months of crazy sacrifice, hardcore sparring, training ."
Khabib Nurmagomedov has nothing but the utmost respect for arguably the greatest martial artist of all time, George St Pierre. When GSP announced his retirement, Khabib Nurmagomedov came out and said, he is more interested in a fight with George than Conor's fight, which is the biggest fight of his career yet.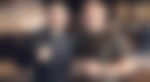 The fight between Khabib Nurmagomedov and GSP was intriguing for the UFC fans and will be the biggest super fight in UFC history if it happens. However, UFC president, Dana White was never really interested in Khabib fighting GSP.
The MMA pundits have speculated that Dana White is afraid of the possibility that GSP will defeat Khabib Nurmagomedov, win the lightweight title and go back to retirement again, which will not only put an end to Khabib's undefeated streak, it will also keep the lightweight division in a tough spot.
ADVERTISEMENT
Article continues below this ad
Well, GSP also tried to make a deal with UFC for a fight with Khabib Nurmagomedov in a catchweight. However, it didn't work out and we didn't get to witness the super fight.
It would have been fascinating to see how does Khabib Nurmagomedov, who is considered unstoppable when it comes to grappling fair off against the most all-rounded martial artists in fight history, George St Pierre.
The UFC lightweight champion, Khabib Nurmagomedov is going to defend his title against the interim lightweight champion, Dustin Poirier in UFC 242, Abu Dhabi. Khabib could go on and fight Tony Ferguson next, while the Conor McGregor rematch is still on the table.
ADVERTISEMENT
Article continues below this ad