Georges St-Pierre Responds to Nate Diaz's call out
Published 08/19/2019, 9:14 PM EDT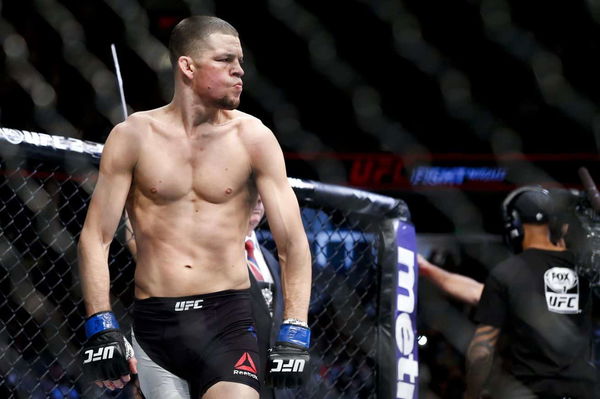 ---
---
Nate Diaz made his sensational return in UFC 241 to fight Anthony Pettis after a three years long layoff. Nate has been the talk of the town with the performance he put in the co-main event of that night. Nate looked better than ever before as he dominated Pettis for three rounds winning via unanimous decision.
ADVERTISEMENT
Article continues below this ad
But as always, the UFC community started buzzing because of what Nate said in his post-fight interviews. Not only did Nate call out Jorge Masvidal to a fight, but also he called out the greatest martial artists of all time, Georges St-Pierre to fight his brother Nick Diaz in a rematch.
Nick Diaz vs Georges St-Pierre was a huge fight that took place back in UFC 158. After his win against BJ Penn, Nick Diaz called out GSP and talked lots of trash, which created some heat between them. However, GSP with his high level of wrestling skills rag-dolled Nick Diaz on the ground and dominated him to get the win via unanimous decision. Ever since then, Both Nick and Nate Diaz have been asking Goerge to step back into the octagon with them so they can avenge Nick's loss.
ADVERTISEMENT
Article continues below this ad
In his post-fight interview, Nate Diaz said:
"Georges St-Pierre is a scary-ass. I am not trying to pick on some guy who has done and over with, But If he still gonna fight ever, he and Nick should step up in the game and get it done like it's supposed to be done. Cause GSP always puts his little hands out there like he still wants to be fighting, and he is in, he is out, he is still telling people. If you are going to do it then do it."
Well, now Georges St-Pierre has replied to Nate Diaz's call out and said he doesn't want to fight Nate Diaz cause there is a bigger risk involved in that fight than the reward.
In an interview with Chael Sonnen, GSP said:
"This guy is gonna hate until the day I die. I know he doesn't like me and he looks for together to get me. But if I see him in trouble and I'm the only person that can help him I will go and help him. But I don't think it would be the other way around. But I am retired now, and I don't want to go back and fight Nate Diaz."
But GSP did praise Nate Diaz for his amazing performance in UFC 241 and why people love Nate, GSP said:
"A lot of fighters mimic other guys in terms of their platform, they want to become bigger. but they are not authentic. But Nate Diaz is a unique person and that's why people love.what a comeback after 3 years I was not expecting that. He looked better than he ever did."
Talking about Nate's brother Nick Diaz, GSP said a rematch with Nick doesn't interest him at all since that fight won't add anything to his legacy. GSP said:
" Nick Diaz is one of my biggest adversaries even if we only fought once we were kind of very different personalities. But I don't want to fight his brother Nick Diaz. it's not interesting for me. There is nothing I can gain from that. the risk is not worth the reward."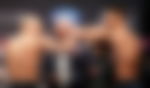 ADVERTISEMENT
Article continues below this ad
It's an ever-going battle between the Diaz brothers and GSP. In the past, Nate Diaz has called out GSP before and he did it again after his victory in UFC 241. Reportedly, Nate Diaz is probably going to fight Jorge Masvidal next since the fans, Dana White and both the fighters seem interested in it.
ADVERTISEMENT
Article continues below this ad