Gerard Pique to End International Carrier After 2018 WC
Published 10/10/2016, 10:01 AM EDT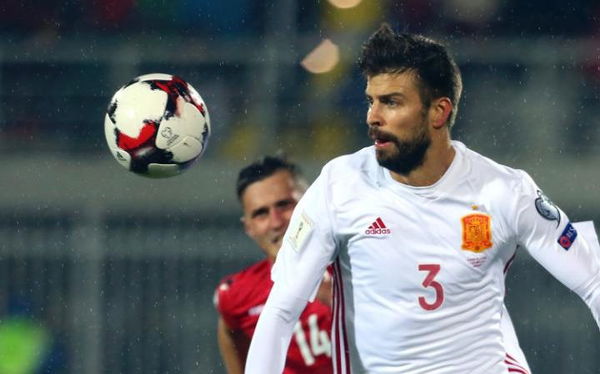 ---
---
Following to Spain's latest 2-0 victory against Albania, Gerard Pique announced his retirement from the national side, after being falsely accused by his fans. Gerard Pique, along with his captain Sergio Ramos was wearing a full sleeves jerseys during the match. The only difference being his didn't have the classic Spanish "yellow and red" stripes on them as he had cut his sleeves off innocently, so that he could play with comfort.
ADVERTISEMENT
Article continues below this ad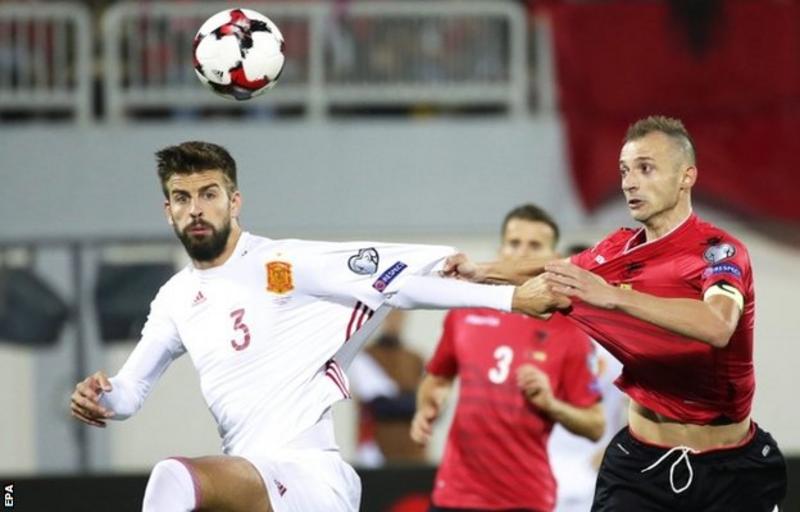 Spanish fans, with whom Pique never really seem to got along accused him of "insulting" the flag and displaying disrespectful behavior towards the country.
ADVERTISEMENT
Article continues below this ad
In a post match interview, Gerard Pique said,
"Yes, I'm tired of it and the World Cup in Russia is going to be my last commitment with the Spain team and then I hope I can be left in peace."
"I cut my shirt because the sleeves were very short and they were bothering me."
"I have tried everything, but I can't bear this anymore.
"Today's issue of the sleeves is the the straw that breaks the camel. They've managed to make me lose the excitement of coming here and although after Russia I'll only be 31, I'll leave."
His relationship with the Spanish fans has been a roller coaster ride. His constant clashes with the Real Madrid fans and support for Catalan independence from Spain has led him to constant booing whenever he represented his national side.
Perhaps that's what someone like Pique gets for being too outspoken and fairly clear in his words.It all began with his tweet following Barcelona's victory over rivals Real Madrid. In the tweet he said, "We are the best team in the world! Thanks to all and thanks to Kevin Roldan… everything started with you."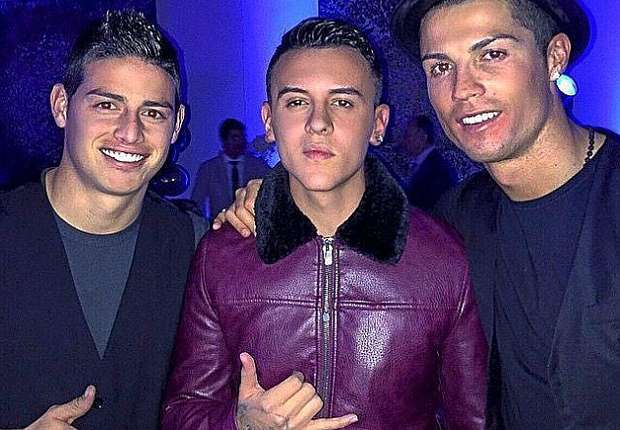 Kevin Roldan is an artist who performed on Cristiano Roanldo's birthday, which was just a few weeks before the fixture. Pique seemed to thoroughly enjoy his victory.
[tps_title]Real Madrid fans v/s Gerard Pique[/tps_title]
One can never really get over how adorably Pique gestured his 5 fingers when FCB beat Real 5-0. He infamously made sure the fans got the message, and made sure he was the one receiving the heat from them.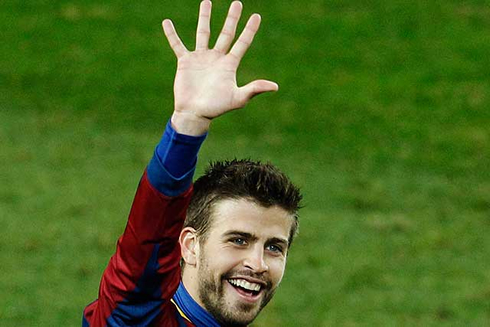 The picture went viral and bought many fans of the respective clubs in a bit of a rumble. As FCB fans supported their defender, the RMCF fans made sure that they made the most out of every next opportunity that they got.
[tps_title]Real Madrid fans v/s Gerard Pique[/tps_title]
Álvaro Arbeloa, the Spanish midfielder soon turned up the heat by asking Pique to join a "comedy club". As for Pique, he didn't keep quiet about it either. He responded by saying"Arbeloa insulting me? He said he is my friend, but he's not, he's just someone I know."
Since then, their relations have been strictly professional and distant, however the players claim the oppposite.
[tps_title]Real Madrid fans v/s Gerard Pique[/tps_title]
He has been a major supporter of Catalan independence too. To add his bold stance, he paraded along side 1.8 million others, in celebration of Catalan's national day – 'La Diada'. He also hinted his support by saying:
"I consider that, in a democracy, everyone has the right to decide. If people don't have the right to express what they feel, we would be going back to a bygone era. Evolution is all about looking forward."
Within hours of his tweet, many Spanish supporters accused him of spreading bad public image and spreading the wrong message.
The Royal Spanish Football Federation wishes to show its support to the international footballer Gerard Piqué about the controversy regarding the cut made on his jersey in the match against Albania. 

On the contrary to what some malicious comments where the Spanish player was accused of cutting the sleeves of the jersey to avoid wearing the band with the national colours. In this regard, the RFEF wishes to explain that said band on the Adidas jersey only exists in the short sleeve version, and not on the long sleeve, which is the one Piqué used in the match. The absence of the bands can be seen on the intact version of the jersey worn by teammate Sergio Ramos, who did use the long sleeve. 

Gerard Piqué cut the sleeve with the sole aim of playing more comfortably, the same way other players have done on many occasions. 
It is only fair for the team to come to his support. Pique has been a constant member of the team and has won a World Cup, Euro Cup and an U-19 Euro Championship with his national side. If not for the team's new manager, Julen Lopetegui, he  might've quit the team after the match.
I'm very excited with this new project with Julen and I don't want to quit at all
ADVERTISEMENT
Article continues below this ad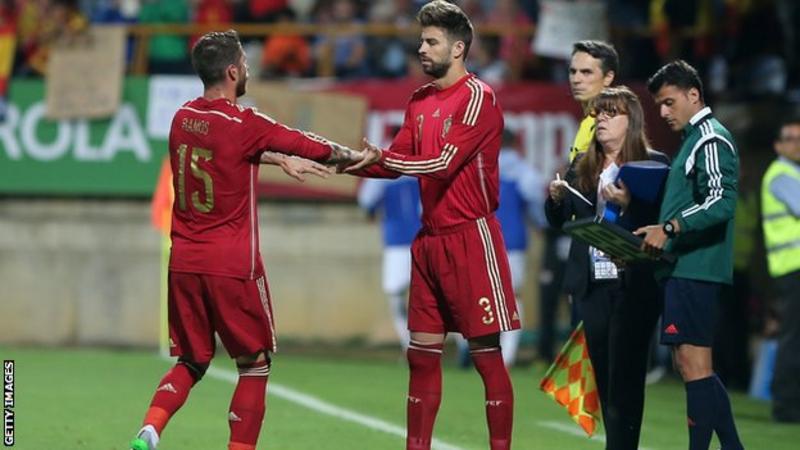 "
ADVERTISEMENT
Article continues below this ad
"I'll keep playing until the World Cup. We've started this together and we're going to finish it together."
Alas, the end to a glorious carrier will soon come to end.A little differently then what he would've expected in the beginning of his carrier. We at Essentially Sports hope his relations with the fans improve and displays great performance for his side. Until then Stay Tuned!