German Publication Claims 'Unimpressive' 2020 Ferrari F1 Car Has Serious Design Flaws
Published 01/22/2020, 2:11 PM EST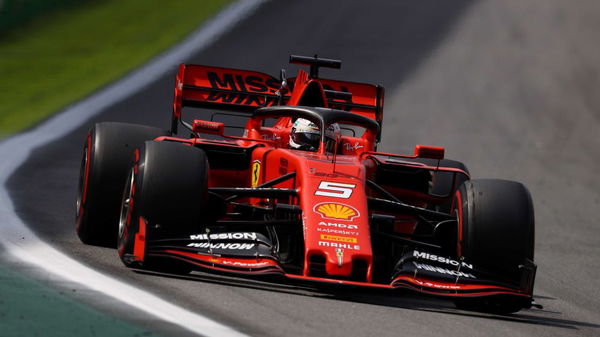 ---
---
During the Ferrari Christmas media lunch at Maranello, team principal Mattia Binotto revealed the 2020 F1 launch car date. It made the 2019 constructors' championship runners up the first team to publicly confirm their plan. "We are launching the car on the 11 February 2020. Soon after we've got an intense program of bench [testing] before we go to Barcelona. We will launch the car very early," said Binotto. "I think we will be the earliest. The reason why we are anticipating the launch and the unveiling and then moving on is we must do some dyno homologations before going to Barcelona". 
ADVERTISEMENT
Article continues below this ad
Ferrari will not launch its 2020 car at the team's famous Maranello headquarters on 11 February. The Italian team has announced that the event will instead take place at Teatro Valli, a historical theatre in Reggio Emilia, located near Maranello. The new prancing horse will be unveiled at 6.30 pm on 11th February 2020. Fans can watch the unveiling on Ferrari's social media channels.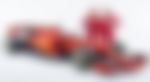 ADVERTISEMENT
Article continues below this ad
The 2019 season for Ferrari was filled with ups and downs. Charles Leclerc stood 4th on the Drivers' Championship with Sebastian Vettel behind him in the 5th position. Ferrari was runners up in the constructors' championship. The team achieved a single one-two finish in the Singapore Grand Prix. The race had plenty of drama where Charles Leclerc was visibly unhappy with the team. On the 37th lap, "To be completely honest with you I don't understand at all the undercut. But whatsoever I will discuss after the race. Anyway" Leclerc said on the radio.
Ferrari Misery to continue in 2020?
According to the latest reports, the new car with the code-named 671, is said to have caused engineers to shake their heads in the wind tunnel. The data received from the wind tunnel tests are reported to be worse than expected. Accordingly, the car could even have a serious error in aerodynamics for this Formula 1 season.
The team has reportedly followed the same approach as Aston Martin Red Bull Racing by placing the front wing of the car at a lower angle to generate more downforce. Neither the simulation specialists nor the wind tunnel engineers have been able to track down the issue. Another problem is that the Ferrari appears to have lost the battle with rival teams and the FIA over the disputed legality of its 2019 engine.
The good news for the fans is that the 2020 Ferrari car has passed all mandatory FIA crash tests. It will be exciting to see how fast can Ferrari overcome this problem and reveal the car on the 11th of February.