Giannis Antetokounmpo Close to Achieving Historic Playoff Milestone For Milwaukee Bucks
Published 05/31/2021, 6:30 AM EDT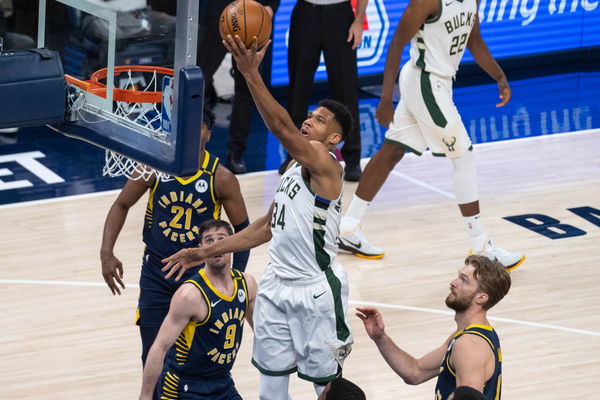 ---
---
When all is said and done, Giannis Antetokounmpo could go down as the greatest Milwaukee Buck of all time. That is an incredible status to achieve, given the legendary players that have donned their colors. Players like Kareem Abdul-Jabbar, Ray Allen, and others have worn the Bucks jersey. But Giannis, if he stays with the franchise through his prime, and brings them continued success, could surpass them all in franchise importance.
ADVERTISEMENT
Article continues below this ad
Giannis Antetokounmpo on the verge of making history
After the Milwaukee Bucks' sweeping win over the Miami Heat, Giannis Antetokounmpo is close to making history with the franchise. Giannis is close to surpassing Marques Johnson as the third-highest playoff scorer in Bucks history.
ADVERTISEMENT
Article continues below this ad
Antetokounmpo has to score at least 29 points over the next four guaranteed playoff games against either the Nets or the Celtics to move past him. However, Giannis will be looking at the long-term record and hoping to surpass Kareem Abdul-Jabbar.
READ MORE: Giannis Antetokounmpo – Most Heated Moments Over The Years
Kareem Abdul-Jabbar is easily the greatest player in Milwaukee Bucks history. Going then by Lew Alcindor, he led the Milwaukee Bucks to an NBA Championship in 1971.
It was the only title that he was able to win during his six years with the franchise. Giannis has been with the team for a little bit longer but hasn't had the playoff experience that Abdul-Jabbar has.
And given his recent long-term contract extension, Antetokounmpo will most likely have the chance to surpass him in playoff scoring.
Milwaukee Bucks looking for a championship
However, the main objective for Giannis is to win an NBA championship like Kareem. In order to come close to matching Kareem in terms of legacy with the franchise, Giannis needs to win at least one NBA title.
For Giannis, he and the Bucks have been really strong in the playoffs so far. The Bucks just completed a sweep with the Bucks over the Miami Heat. It was a dominant performance over last year's finalists and the team that eliminated them from the playoffs last season.
ADVERTISEMENT
Article continues below this ad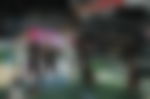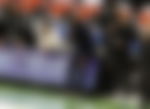 But the Eastern Conference is a lot more stacked now. Teams like the Brooklyn Nets and the Philadelphia 76ers are contenders to reach the NBA Finals this season.
ADVERTISEMENT
Article continues below this ad
So, the Bucks will have to overcome them going into the playoffs. They will have to be at their absolute best to beat these two incredible teams.