Giannis Antetokounmpo Needs to Channel Kobe Bryant During Clutch Time After Worrying Usage Rate Trend
Published 01/29/2021, 10:01 AM EST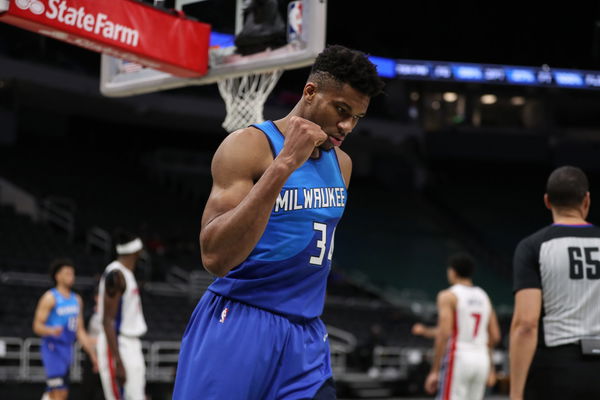 ---
---
Giannis Antetokounmpo is coming off back-to-back NBA MVP trophies. However, he is also coming off two seasons of not winning the Eastern Conference Championship. Two years ago, it was Kawhi Leonard and the Toronto Raptors, while last season it was the Miami Heat, led by Jimmy Butler.
ADVERTISEMENT
Article continues below this ad
Those losses are often attributed to Giannis not being an effective end-game player because of his limited skill-set. Milwaukee looks to Khris Middleton to carry games down the stretch, as he is a more reliable scorer in the clutch. That has been reinforced with some statistics that do not look good for Giannis.
Giannis Antetokounmpo has a usage percentage of 32.7 percent this season, third in the NBA.

In clutch time, he has a usage percentage of 26.3, T-37th in the NBA among 90 players to average 30 minutes per game this season. pic.twitter.com/VkOEWrFMRZ

— ESPN Stats & Info (@ESPNStatsInfo) January 29, 2021
ADVERTISEMENT
Article continues below this ad
The Greek Freak seems to have the ball for the entire game. However, the time he does not have it is when the team needs to ice games. Giannis is not reliable without a full-court set up available to him, so he has to defer to Middleton when the game gets slower. Will this be a problem yet again?
Giannis Antetokounmpo: Time to learn from the greats?
Kobe Bryant developed his Mamba Mentality by never shying away from the moment. When the game was on the line, he wanted the ball in their hands. While history has shown there were better skill-wise shooters than him on his teams, Kobe always took the last shot.
ADVERTISEMENT
Article continues below this ad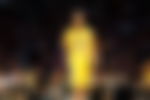 Giannis does not have a steady jump shot. While he is unstoppable when barreling down the floor to the rim, he does not have a reliable way of scoring when teams make the full-court unavailable for him. We have seen teams wall up to not allow Giannis clean lanes, which basically eliminates his one offensive strategy.
ADVERTISEMENT
Article continues below this ad
Middleton is still a three-level scorer with good and efficient splits. After all, he was the hero of the one game that Milwaukee took over Miami last playoffs. However, Giannis is the super-max player the team has tied its future to. If he cannot rise in the clutch, then Milwaukee might never cross the championship hump. Especially in the new-look Eastern Conference.