Gilles Simon Reveals Why Jo Wilfried Tsonga Did Not Win a Slam with Federer, Nadal and Djokovic
Published 12/07/2020, 7:30 AM EST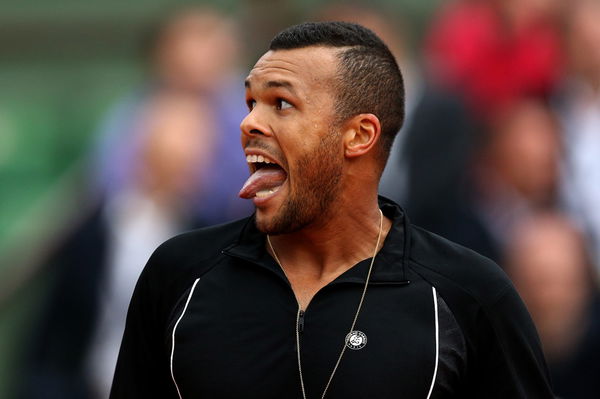 ---
---
France has produced many tennis players over the years, including Jo Wilfried Tsonga, Gilles Simon, Gael Monfils, and Richard Gasquet. These players have managed to break into the 'top 10′ at some point during their careers. The French tennis federation deserves credit for these players' development. 
ADVERTISEMENT
Article continues below this ad
Unfortunately, amongst this talented crop of players, only Tsonga has come the closest to winning a Slam. He had an amazing run at the Australian Open in 2008. He fell short in the final, losing to Novak Djokovic, who won his first-ever major.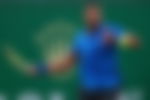 Jo Wilfried Tsonga came the closest to winning a Slam
ADVERTISEMENT
Article continues below this ad
Recently, while speaking about Tsonga's career, Gilles Simon Gilles said, "Jo was the closest of all of us to win a grand slam. He made final, several halves, he beat the best but could not beat 3 in a row."
ADVERTISEMENT
Article continues below this ad
(Quotes have been translated)
If Tsonga had any weaknesses in his game, it was his backhand. Throughout his career, Jo has been often criticized for being weak on the backhand. Giles felt the constant criticism did take an effect on Tsonga's performances. He added, "You're suggesting that if Jo had worked his backhand more he would have won a grand slam. And I tell you no. Moreover, he has never been so close to winning a grand slam as in 2008 against Djoko, with the setback he had at the time. What was it? One point, one volley. So, was the backhand really the problem? I think we weakened him by focusing on his weak shot. When you work on a weak point, on which you progress less quickly, it erodes confidence."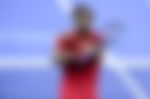 ADVERTISEMENT
Article continues below this ad
Regardless of his backhand, Tsonga has entertained fans with some amazing performances over the course of his prime years. He has won two ATP Masters 1000 titles and has been a 2-time semi-finalist at the French Open and Wimbledon. He's even achieved the highest ranking of being the number 5 in the world.