Gilles Simon Reasons Why Roger Federer is His Son's Hero
Published 11/29/2020, 8:30 AM EST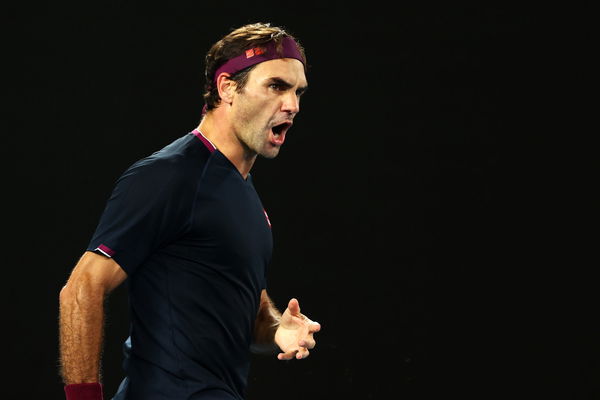 ---
---
The name, Roger Federer, resonates with every tennis fan on the globe. It is not just a consequence of his many records or his effortless playing style, but also his very amiable personality. In the case of French player Gilles Simon, the name of the Swiss maestro comes before himself for his son.
ADVERTISEMENT
Article continues below this ad
Federer has influenced every tennis conversation in the last two decades. From the kids to the elderly, the 39-year-old is the primal image of the sport. That is why, it is easier for the former World No. 6 to accept his son's choice.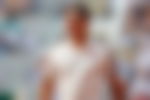 Roger Federer met Gilles Simon in Basel in 2018
ADVERTISEMENT
Article continues below this ad
In the Swiss Indoors quarter-finals, Simon lost to the 20 time Grand Slam winner 7-6, 4-6, 6-4. Instead of being disheartened, his son rejoiced because his hero, Roger Federer, had earned the W.
He said, "My wife has always been a big Nadal fan, and of course my son's became her too. Then – in 2017 – Federer defeated Nadal in five sets in the final of the Australian Open. My son Timothée was angry, scolded why we talked him into Nadal when Federer was better!
"Since then, Roger has been Timothée's hero – no one can hold a candle to him. Neither do I – the boy even told me that when I met Federer in Basel … That's just how children are (laughs)."
When the competition is compared against Federer, there is hardly a chance for anyone to endure his odds. Gilles has also been vocal that such comparisons have direly affected French tennis.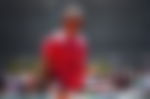 Under the shadow of Federer and Nadal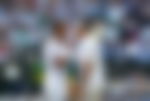 Being under the shadow of the Federer-Nadal duo has been the fate of every tennis player since 2003. Only, for Gilles, the shadow even extends inside his house.
ADVERTISEMENT
Article continues below this ad
However, the two are also responsible for tennis's growth over the many years, and Gilles is no stranger to that.
At 39, Federer will once again take the court in Australia after a year-long break from tennis. His passion and his commitment to the game have not diminished despite increasing age. Therefore, it would indeed be a spectacle to watch if he can lift one more Grand Slam title.
ADVERTISEMENT
Article continues below this ad